Assam Minister of State for Health Pijush Hazarika was all in praises for Chief Executive Member of Karbi Anglong Autonomous Council (KAAC), Tuliram Ronghang at a public meeting held at Silim Ingti village, 142 kms from Diphu on Saturday.
Hazarika said, "I was also earlier in Congress. In the earlier government there was massive corruption and problem of insurgency. Now we see development everywhere and the credit goes to Chief Minister Sarbananda Sonowal and Finance Minister Dr Himanta Biswa Sarma. In Karbi Anglong it is CEM Tuliram Ronghang, who is implementing all the development schemes. Diphu now has a beautiful stadium and footballers like Baichung Bhuria has visited the newly constructed stadium.  Under BJP government the district is moving forward in the path of development."
He expressed confidence that in the coming Town Committee elections in Karbi Anglong districts the BJP is going to win. Hazarika said in the just concluded panchayat elections in Assam the BJP has won the maximum seats.
The Congress has won in a few places where there is minority population, he said.
He also said the Finance Minister Himanta Biswa Sarma under special finance minister package has allotted Rs 10 crore for mini stadium in each member of Autonomous Council constituency.
The BJP government has launched various health schemes under Atal Amrit Abhijan and free admission to students in higher secondary schools.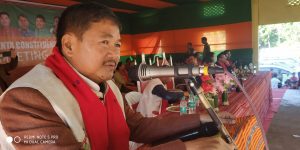 KAAC CEM Tuliram Ronghang said the Silim Engti road in Rongmongve is being constructed with an estimated cost of Rs 2.5 crores. All the 11 roads in Socheng Dhenta will be completed in four years time. He urged the public to support the BJP in the coming parliamentary election.
Earlier in the morning, the junior health minister Hazarika inaugurated Deihori Model Hospital at Deihori under Bokajan LAC in Karbi Anglong.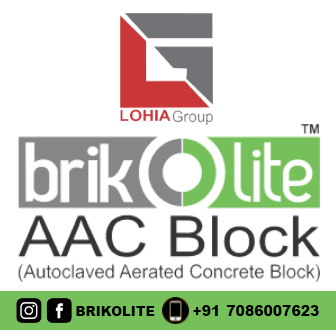 Later the CEM laid foundation stone for construction of mini stadium under State Finance Minister Special Package at Deithor under Duarbagori MAC constituency and at Rongmongve under Socheng Dhenta MAC constituency. Foundation stone for construction of Forest IB was laid at Deithor and inaugurated an RCC bridge at Deihori.
The junior health minister inaugurated Model Hospital at Balijuri under Socheng Dhenta. The hospital is constructed under National Health Mission.
The inaugural programme was attended by Executive Members, KAAC, Kache Rongpipi, Amarsing Tisso, Jagatsing Engti, Mangalsing Timing, Pradip Rongpi, Lunsing Teron and Khonsing Rongpi and MACs Prabhat Ch Taro and Richard Tokbi.