Pijush Hazarika, son of late Sishu Ram Hazarika and Pramila Hazarika from Garmari in Raha under Nagaon district, was born on June 17, 1977.
A Bachelor of Arts, Hazarika did his graduation from B Borooah College in Guwahati.
A former Assam Pradesh Youth Congress (APYC) President, Hazarika was married to well-known actor Aimee Baruah in 2011.
Pijush Hazarika joined the National Students' Union of India (NSUI) in 1997, then became Pradesh Youth Congress President, and then MLA on Congress ticket in 2011 Assam Assembly elections from Raha Assembly (SC) Constituency.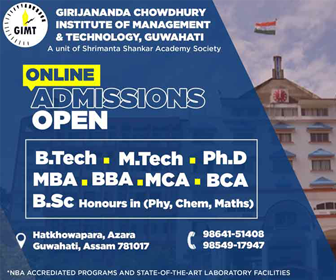 In the 2011 Assembly polls, Pijush had received 56430 votes and won the poll by defeating his nearest contestant All India United Democratic Front (AIUDF) candidate Guneswar Das, who got 38447 votes.
Listening to songs and reading newspapers are his hobbies.
He is also the President of Assam Wrestling Association.
While Himanta Biswa Sarma was known as the 'blue-eyed' boy of former Chief Minister Tarun Gogoi when they were in good terms, Pijush Hazarika can be termed as the 'blue-eyed' boy of Finance, Education and Health Minister Himanta Biswa Sarma.
When Himanta, then Health and Education Minister during Tarun Gogoi regime, started dissidence in the Congress and raised voice against the leadership in the Congress including that of Gogoi and other senior party leaders, Pijush was always with Sarma.
Then Assam Pradesh Congress Committee (APCC) President Anjan Dutta on August 30, 2015 suspended Hazarika along with three other dissident Congress legislators on charges of supporting Himanta Biswa Sarma (who already joined the BJP) and making anti-party statements before the media. Along with other dissident MLAs, Hazarika was also issued show-cause notice for anti-party activities.
Along with other dissident MLAs, Hazarika formally joined the Bharatiya Janata Party (BJP) on November 6, 2015 following the footsteps of Himanta Biswa Sarma.
As they joined the BJP, the then Assam Assembly Speaker disqualified all the nine MLAs of the Congress on December 21, 2015 on grounds of defection.
Pijush was able to get BJP ticket to fight the 2016 Assembly polls from Jagiroad (SC) Constituency and won the polls. He won the Jagiroad seat securing 94550 votes by defeating his nearest contestant from the Congress, Bibekananda Dalai, who got 66224 votes.
Ending all speculations, Pijush was able to get a berth in the Sarbananda Sonowal-led ministry and took oath of office and secrecy as a Minister of State with Independent Charge on Thursday.