Bollywood has shown keen interest to make a film on Aizawl FC. The Mizoram football club had won the last I-League championship.
Talks are on make film on Aizawl FC between the club officials and Bollywood producer Tarun Rathi and director Neeraj Pathak.
Mizoram information and public relations department minister Lal Thanzara said, "The very fact that Bollywood has shown interest in making a film on Aizawl FC's championship run in the last I-League showed that there are stories here worthy of any movie industry."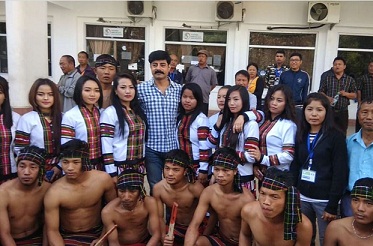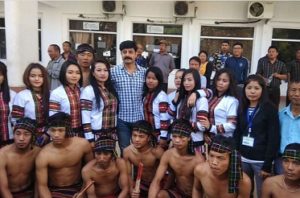 "Talks are on to make movie on Aizawl FC between the club officials and Bollywood producer Tarun Rathi and director Neeraj Pathak," Lal Thanzara added.
Lal Thanzara urged to Bollywood producers and directors to use Mizoram's untapped natural beauty for their movie production.
At the ongoing Indian Film Festival held at Aizawl, a panel discussion of stakeholders was held at Beraw Tlang Convention Centre which saw the presence of several famous Bollywood film producers and directors.
"The natural beauty of our state can provide an unadulterated movie scenes for Bollywood, the landscape beauties of the state are yet to be explored by movie makers, our government will lend a helping hand to any willing party," Lal Thanzara said.
Lal Thanzara also said that movie industry could be instrumental in building the gap between the northeast region and the mainland India. "Movie industry can surely become the trump card for national integration," he said.
The first of its kind film festival which kicked off Tuesday night is a part of the Swachh Bharat Abhiyaan initiative jointly organised by Mizoram government and Innovations India Advertising and Events Pvt Ltd., the festival will conclude on January 25. Regional and mainstream Bollywood movies will be screened at three different locations in Aizawl.
Umesh Shukla, film director who directed Oh My God which starred Akshay Kumar and Paresh Rawal, who was present at the discussion told the Mizo information minister that the state government must have a proper policy before any big investment could be made. Shukla is now working on his next film All is Well alongside Abhishek Bachchan.
"The scenic beauty is inviting, the friendly Mizo people and the untapped natural richness of Mizoram could usher so many chapters, I do not have any question where my future shooting would be," Rahul Mittra, producer of the latest Amitabh Bachchan movie Sarkar 3 said.