As curtains came down for the election with fate of candidates sealed in the ballot, the political parties will now count their days for the result.
The Garo hills, dubbed as the political hub of Meghalaya witnessed high voltage campaign with the two dynastic rulers son of late Purno Agitok Sangma, Conrad K. Sangma, chief of National People's Party and Mukul M. Sangma of Congress Party, the incumbent chief minister.
Both the Sangmas steered the election single-handedly in Garo hills.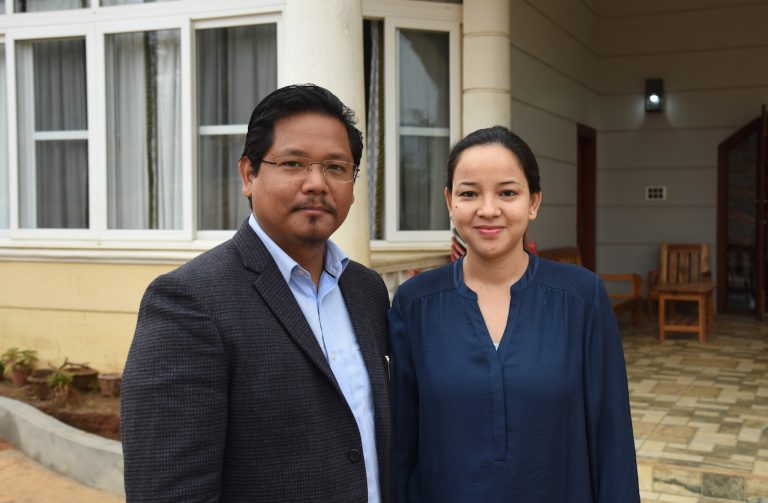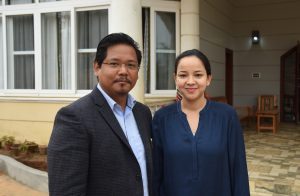 While Mukul is in fray in two constituencies of Ampati, his home turf and at Songsak, Conrad, who is not in the fray made all efforts to reach out to the electorates. 2018 election was a clear battle of the two Sangmas.
Before the final counting day, Conrad wants to spend time with his daughter in Delhi and bring her back along with him on March 2, while Mukul continues to remain in his constituency.
Meghalaya chief minister Mukul Sangma along with his wife Dikkanchi D. Shira and their two daughters voted at Chengkompara Lower Primary School at Ampati, while National People's Party chief Conrad K. Sangma voted at Boldoka Lower Primary School at Selsella in West Garo Hills.
NPP candidate for prestigious South Tura constituency and Former Union Minister Agatha K. Sangma voted at Walbakgre Lower Primary School, while NPP candidate for North Tura constituency and former Rajya Sabha MP Thomas K. Sangma voted at Government Boy's Higher Secondary School, Tura.
"We have done whatever we could do to put our vision for the state in front of the people," said Conrad K. Sangma.
He said that the party has given their best to enlighten the people of issues and challenges and a road map for Meghalaya. "We are confident that people will vote for change and will give us the mandate. I have faith in the wisdom of our people and I am sure that they will make a conscious choice for the state of Meghalaya."
He left for New Delhi today to meet his six-year-old daughter Amara, who studies in Delhi, while his wife Mehtab Chandee stay's back at Tura. In December last, Conrad was blessed with his second daughter.
Mukul said that election has always been challenging and the congress party has given its best. "I have full faith and confidence in the people of my state and expecting a comfortable majority."
Asked, if Congress was willing to forge an alliance with other political party in a situation, where they are not able to get an absolute majority, he said, "There are claims and counter claims but we have good friends and yes, we will make it."