The traffic jams like any other days on the streets of Silchar on Tuesday said it all.
The Assam bandh call to keep Citizens (Amendment) Bill, 2016 inside the closet for eternity by Krishak Mukti Sangram Samiti (KMSS), Assam Jatiyatabdi Yuva Chatra Parishad (AJYCP) and over 40 other organizations has turned out to be a damp squib in these parts.
Also read: Shutdown against citizenship bill evokes total response across Guwahati
Like any other day, the traffic congestions were witnessed on every nook and corner of Silchar town on Tuesday and similar effects were also seen in Karimagnj and Hailakandi.
Shops and business establishments opened as usual and office goers too were seen scampering to reach on time.
Security arrangements though were tightened from 6 am on Tuesday morning to thwart any plans by any organizations to disrupt or create chaos on this day.
Also read: Assam: Bandh supporters vandalize shop in Dibrugarh
At Madhura Mukh on the outskirts of Silchar, Assam Indigenous People's Protection Forum, numbering only around 10 protestors who are against this bill, tried to stop vehicles on way to airport, Borkhola, Jiribam or Lakhipur, but, timely intervention by the security forces, the protest lasted not more than 15 minutes, informed district officials of Cachar.
With Lakhshmi Puja scheduled for Wednesday, people in large numbers were witnessed buying idols and other essential commodities of Goddess Lakhsmi from markets in and around Silchar on Tuesday, informed Konkan Narayan Sikdar, general secretary of Northeast Linguistic and Ethnic Coordination Committee (NELECC), who too was seen buying the same.
Also read: Dispur goes all out to foil Tuesday's Assam bandh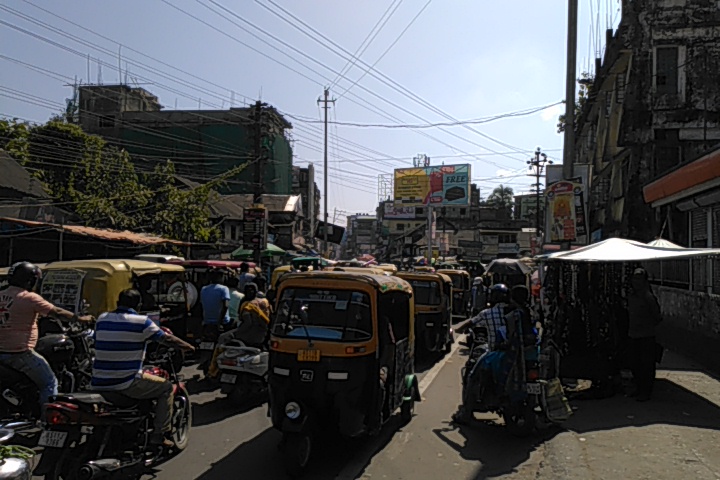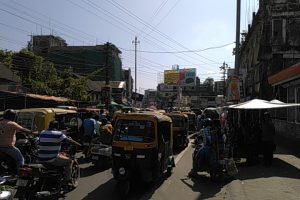 Talking to Northeast Now, he said, "It is not my personal opinion but a longstanding need for many in the country for the bill to get passed. The bill if passed is not just for Assam but the whole of India. The bill should get passed and I believe not just the people of Barak Valley, but, the whole of Assam too would accept it in the days to come."
Also read: Akhil dares Sonowal government to thwart Assam bandh call tomorrow
Advocating similar sentiments, founder president of All Cachar, Karimganj-Hailakandi Students' Association, Pradip Dutta Roy talking to this correspondent at his residence on Tuesday said, "People of Barak valley has not accepted this Assam bandh call. This bandh call is not against the Bengali speaking populace in Assam, but, would harm the better interest of the State. I condemn this bandh call and Assam government too has appealed not to support this call."