In a significant move, on the eve of publication of the final draft of National Register of Citizens (NRC) in Assam, the government on Sunday has deported 52 Bangladeshi nationals who had entered into India without any valid docoments.
All these 52 Bangladeshi including five women and three children were handed over to the authorities concerned of Bangladesh at Sahapara Border Outpost (BOP) under Mankachar police station of South Salmara-Mankachar district of Assam.
Atika Sultana, Deputy Commissioner (DC) of South Salmara Mankachar said that, all 52 Bangladeshi nationals, who were apprehended by security forces on different occasions after they entered into India without valid documents and were lodged in different detention camps namely Tezpur and Goalpara in the state since 2012-2017.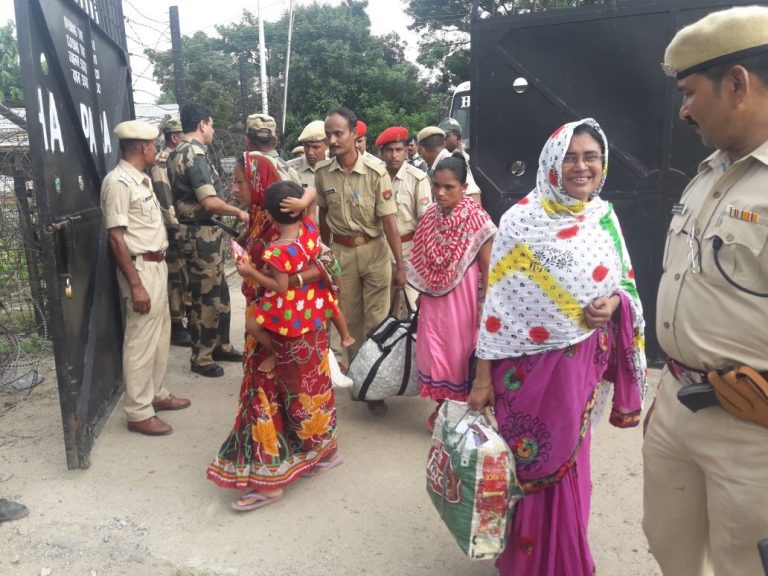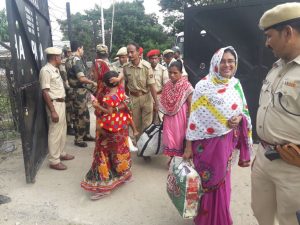 And, after completion of due process and careful observations of required formalities, all the 52 persons have been deported to their country of origin (Bangladesh) in presence of the Bangladeshi counterparts, she added.
On this occassion, Deputy Inspector General (DIG) of Border of Assam Police Raunak Ali Hazarika, Joint Secretary of Home Department, Government of Assam Rakesh Agarwala, SP South Salmara Mankachar district Amrit Bhuyan and Rahidul Islam, Assisatant Commissioner of Bangladesh High Commission along with top officials of Border Security Force (BSF) and   Bangladesh Border Guards (BGB) were present.
Sources revealed that, earlier, 39 Bangladeshi nationals have been deported from Assam in the past two years.
In 2017, 17 Bangladeshi nationals were deported to Bangladesh through the international border in Assam's Karimganj district.