Ayushman Bharat-National Health Protection Mission (AB-NHPM) was launched on a pilot basis in Manipur on the occasion of the 72nd Independence Day at the Chief Minister's Secretariat here in presence of Manipur Chief Minister N Biren Singh as the Chief Guest on Wednesday.
The ambitious Ayushman Bharat scheme aims to cover over 10 crore vulnerable families of the country and provide health cover up to Rs 5 lakh per family per year. The expenditure incurred in premium payment of the scheme will be shared between the Central and State Governments at the rate of 90:10 for northeastern States.
The scheme will target poor, deprived rural families and identified occupational category of urban workers' families, 8.03 crore in rural and 2.33 crore in urban areas, as per the latest Socio Economics Caste Census data, and will cover around 50 crore people.
Beneficiary can go to any empanelled public/private hospitals across the country and get free treatment for up to Rs 5 lakh. Beneficiaries need to carry any prescribed ID like Aadhaar card to receive treatment.
However, the full-scale roll-out of the project across the country is likely to be started on September 25 this year, on the birth anniversary of Pandit Deendayal Upadhyay.
Four hospitals in Manipur- RIMS Hospital, JNIMS Hospital, SKY Hospital and Jeevan Hospital, Kakching signed agreement of empanelment with the State Government for the scheme at the ceremony.
Speaking on the occasion, Chief Minister N Biren lauded Prime Minister Narendra Modi for conceptualising such a noble scheme having humane touch. He expressed hope that the expenditure incurred by State Government's Chief Minister-gi Hakshelgi Tengbang (CMHT),another state health scheme would come down up to a large extent with the introduction of Ayushman Bharat.
Observing that no scheme would serve its intended purpose unless it is executed effectively, he asked the authority concerned to put in best possible effort to implement the scheme in a transparent and proper manner. He also advised the officials to encourage more hospitals to get empanelled for the new scheme.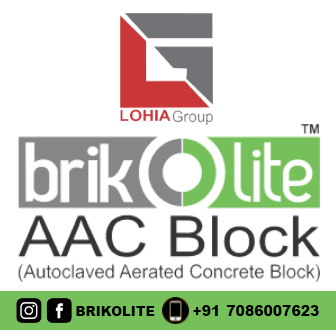 Health and Family Welfare Minister L Jayantakumar, MLAs L Radhakishore, Dr Sapam Ranjan, Th Satyabrata, H Dingo, Radheshyam Yumnam, Paonam Brojen, S Bira, Y Surchandra, Chief Secretary Dr J Suresh Babu, Principal Secretary (Health) V Vumlunmang, Secretarty (Social Welfare) Jacintha Lazarus and Directors and Medical Superintendants of RIMS and JNIMS and Managing Directors of SKY Hospital and Jeevan Hospital were also present at the programme organised by the Directorate of Health Services.