Assam's first gaon panchayat (GP) based solid waste management plant is coming up at Mohanbari, 15 km away from Dibrugarh district of eastern Assam.
It will be the first central composition plant. Under Swacch Bharat Mission (Gramin) in collabration with MNREGA, the project is coming up at Mohanbari. The main objective of the plant is to collect all biodegradable waste and composed in the unit.
Also read: Dibrugarh admin launches eviction drive for better drainage system
Bhaskar Sarmah, in charge executive engineer of Dibrugarh Public Health Engineering (PHE) said, "Under Swacchh Bharat Mission (Gramin) we have taken up the project at Mohanbari for setting up of waste management plant. Recently, the foundation laying ceremony was done and within two months the plant will be inagurated. Already as a pilot project we have set up a solid waste management plant at Barbarua."
Also read: Assam: Dibrugarh district admin takes steps to keep district clean
He said under this project in 3.5 km of both sides of the road at Mohanbari tea saplings will be planted. "From Mohanbari airport to Mohanbari Tinali we will plant 5,500 tea saplings because Mohanbari is the gateway of Dibrugarh and to keep the area clean is our priority. Dibrugarh is known as the tea city of India and the tourist who entered Dibrugarh will get a glimpse of tea bushes after landing at the airport.  From Monday full fledged work of planting saplings will start," Sarmah added.
He said the director of Manohari tea estate Rajan Lohia is distributing 5,500 tea saplings for the project.
The garbage treatment plant can successfully divide solid waste into different parts, and make the different waste materials further processed. In this way the plant can eliminate waste pollution and also improve the environment for the next generation.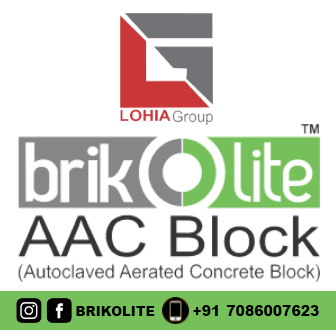 Bhaskar Sarmah added, "After the inaguration of the plant, for six months it will be completely monitored by Agraah, NGO for the self sustenance of the plant. A MoU was signed between Agraah and Swachh Bharat Mission.  We will set up a dairy and purchase three cows because we need cow dung for composition. Earlier, many have tried the compost plant but failed because they have to purchase the cow dung from outside."
Dibrugarh Deputy Commissioner Pallav Gopal Jha laid the foundation stone of the project recently at Mohanbari.
Sarmah said they will set up another 10 vermicompost unit in all the 10 wards of Mohanbari. "We have alloted the work to Self Help Groups (SHG's) and community based organizations to identify the areas for the setting up of the unit," he added.
Meanwhile, Dibrugarh district administration has collected water hyacinth from Dibrugarh Town Protection Drain (DTP) while cleaning the drain.
"We have started cleaning of DTP drain to combat flood and water logging and till date we have collected 12 trucks of water hyacinth while cleaning DTP drain and sent for pre processing at Manohari tea estate. Solid waste management is important for a city like Dibrugarh and I hope that it solves the solid waste problem of Dibrugarh to some extent," said Dibrugarh Deputy Commissioner Pallav Gopal Jha.