Sounds bizarre, but true. Assamese movies are convicts in the eyes of Central Board of Film Certification (CDFC)!
Yes, you heard it right. But the question is how and why?
It's mandatory to have a movie to get it certified by the CBFC before public viewing in theatres.
The Central Board of Film Certification is a statutory censorship and classification body under the Ministry of Information and Broadcasting, Government of India. The CBFC has state boards for all the movie producing states of the country. Assam too has one state board for the purpose.
There is nothing wrong in the entire process which is a standard procedure set by the government and law of the land.
But the catch lies here. The language mentioned in the certificate says 'Assamee' instead of Assamese. Assamese, is a language which is officially recognized for the state of Assam safeguarded in the Constitution of India.
Is the censor board ignorant about it or is it a deliberate attempt to hurt the sentiments of the Assamese people, inherent in the mind-set of the biggies of north India.
Because 'assamee' in Assamese or Bengali means 'convict'. Whatever be the reason, the use of the word in a wrong way is not only insulting and humiliating, but also reflects the short-sightedness of the film certification board which is expected to understand the ethos, history, culture, tradition and language of certain region of the country for certifying a movie.
The point has been raised by noted movie critic turned filmmaker Utpal Borpujari who has stirred a virtual storm in the social media.
Utpal Borpujari is a national award winning movie critic who had recently won laurels both within and outside the country for his debut feature film 'Ishu' before churning out thought-provoking documentaries over the last few years.
In a tweet Utpal wrote: Dear @prasoonjoshi_ why is #Guwahati office of #CBFC is issuing certificates to "Assamee" language films, when the language is #Assamese ? Is the regional office ignorant or deliberately using this derogatory term? Pls look into it. @MIB_India @smritiirani.
The filmmaker has sought a reply directly to the recently appointed chairperson of CBFC, Prasoon Joshi while also encompassing the Ministry of Information and Broadcasting and minister Smrti Irani into the ambit of the controversy.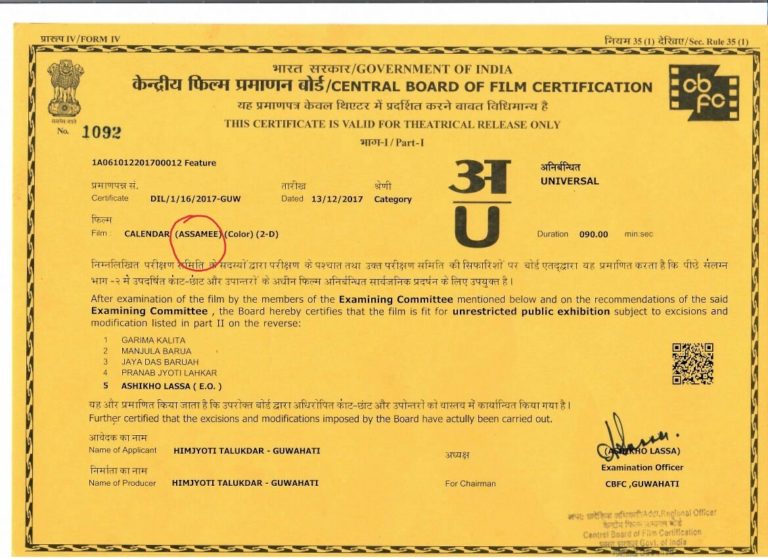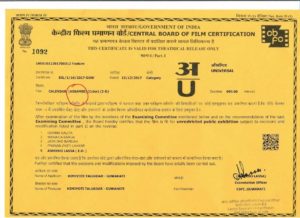 Immediately, a host of people reacted angrily to the post, prominent among them is senior advocate of Gauhati Court, Niloy Dutta. Dutta is also the advisor to All Assam Lawyers Association and Advocate General, State of Arunachal Pradesh.
Some other tweets read as follows : 'What's nu in it?this is d treatment we r getting 4m d mainstream people'; 'North Indian attitude; 'This is bound to happen when nincompoops governs things..'; 'This is pure deliberate ignorance from this concern office …suppose to get apology letter & rectification immediately. Intervention of @CMOfficeAssam is solicited.'
And its counting. We leave it to our readers to decide.