In a dramatic protest for the demand of an unmanned railway crossing gate at Chamuapara-Panery road near Tangla College at 40/5-6 kms between Tangla and Harisinga railway station, the villagers and students resorted to block the UP Rangiya-Dekargaon 55861 passenger train at the point to press their demand on Friday afternoon.
A large number of villagers comprising mostly women and school students gathered at the site and stopped the train at around 1:30 pm and halted it for five minutes.
The villagers, however, dispersed before local police and GRP officials reached the site.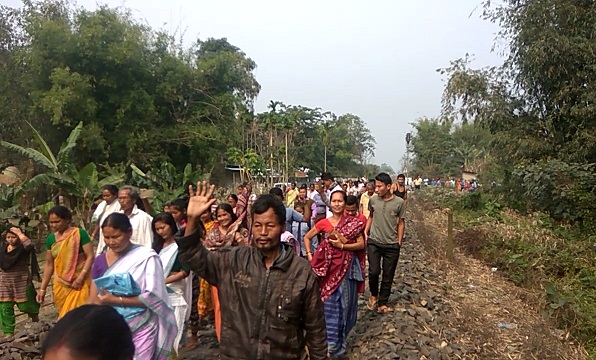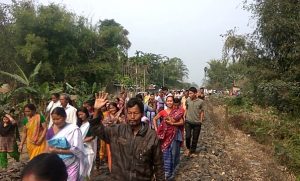 The villagers along with school and college students face a harrowing time for the absence of a crossing gate in the area. The villagers have even floated a demand committee and wrote several memorandums to Divisional Railway Manager, Rangia Division of NF Railway, General Manager of NF Railway and Deputy Commissioner of Udalguri, but it fell on deaf ear.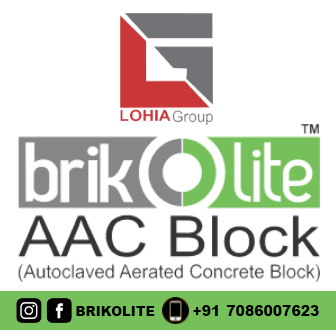 Rajya Sabha MP from the region, Santiuse Kujur had also written to Union Ministry of Railways for the indispensable demand of the villagers expressing concern of the safety of the commuters. mostly school and college students.