Veteran journalist and author of several books, Ananta Kumar Das, who served Goalpara district in general and Dhupdhara area in particular, passed away on Thursday night at his residence. He was 92.
Thousands thronged his College Nagar residence as the news spread to pay last homage. On Friday, his mortal remains were brought out to the road by his fans and followers and took it to the offices of different organisations and institutions like Rupjyoti Sahitya Sabha, Milan Sangha, Chambers of Commerce, Dhupdhara Girls High School, Dhupdhara High School, etc. with which he was closely associated.
Born to late Agaruram Das and Dharmeswari Das in 1926, Ananta Das worked for dailies and weeklies including Janambhumi and Dainik Asom. Not only that he worked as correspondent for several newspapers and highlighted the problems of the districts in other small papers like 'Mohajati' published from Tezpur, 'Amar Dekh' published from Howly, 'Borpith' published from Barpeta district. It is because of his long and dedicated service, he was felicitated at the 150th year celebration of newspapers in Assam.
He was the first journalist from Dhupdhara to work in State newspapers.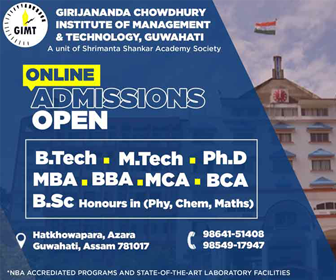 Besides being a journalist, Ananta Das also contributed to Assamese literature. It is because of his weakness towards literature, he enriched Assamese literature by authoring books like 'Mira Banor Jiyori', 'Siri Cinta', 'Kalpana', 'Mriyur Pisot' 'Banarani' and 'Sahitya Ne Prem'.
Though his literary work is less known to the modern readers yet he is remembered by veteran readers of that time.
He was elected as a State executive of Asom Sahitya Sabha first in 1958 and then in 1958 and 2000. Several social and journalists' associations have condoled his death and termed it as irreparable loss.