Welcoming Goddess Durga on the auspicious occasion of Mahalaya on Saturday, close to a lakh of residents of Silchar town came out early in the morning and headed for Sadarghat Bridge, over river Barak.
The district administration took utmost care to avert any mishap on the occasion.
Visiting the Sadarghat Bridge on Mahalaya is an age-old tradition and the exact reason as to why people come out in numbers, however, is not known clearly.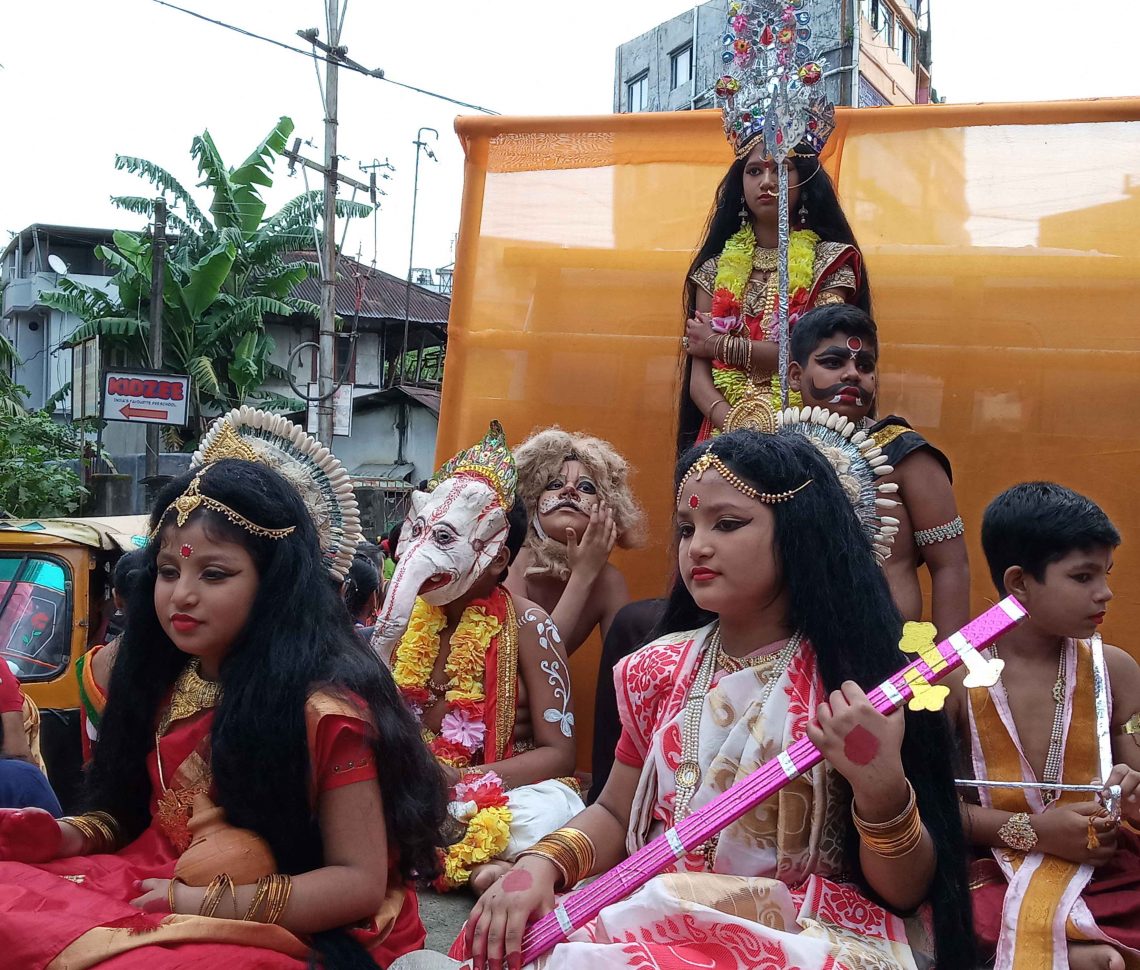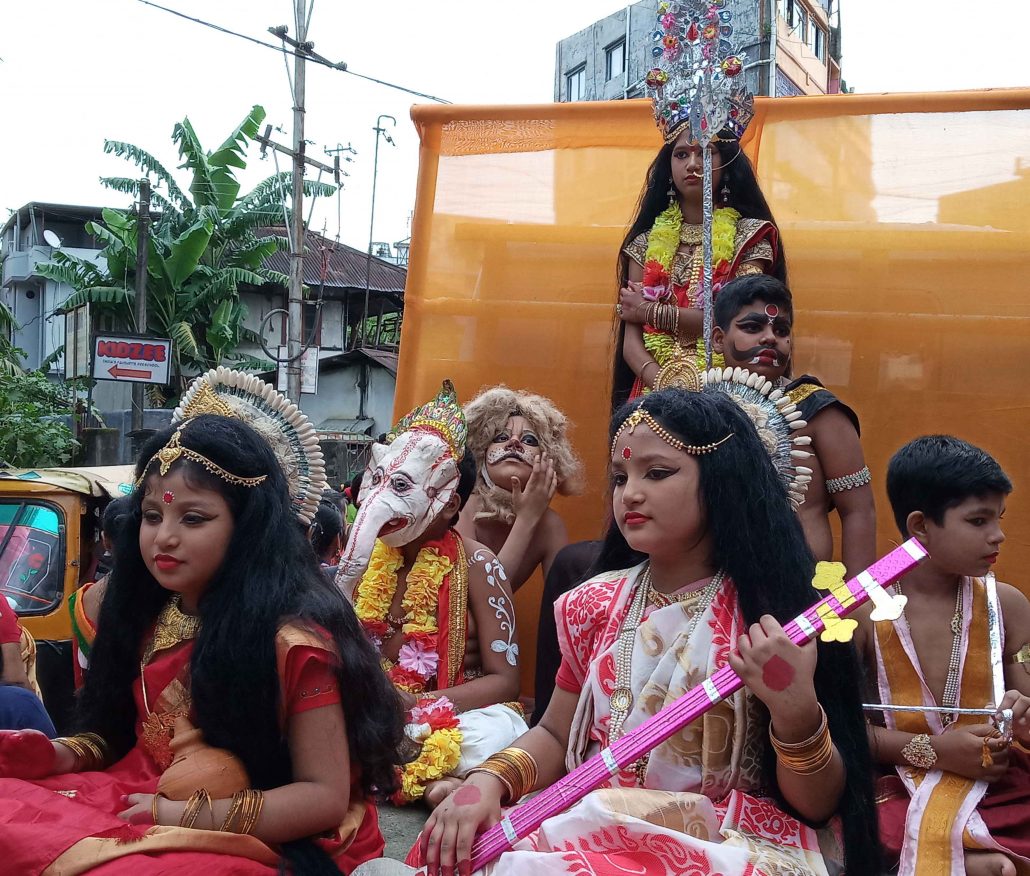 With a carnival-like atmosphere and streets jam-packed leading up to the bridge, SDRF teams were kept in place, while, paramilitary and police forces kept a close watch on the entry and exit points of Sadarghat Bridge.
A team of students who had come all the way from Assam University talking to Northeast Now, said, "This is our first visit and we have heard a lot about people coming to this bridge."
"We enjoyed every moment of our brief stay here. The rainbow in the background made our day," they added.
Suparna Das, a college student, said, "It was drizzling in the morning but that did not hold me or my friends to come out here as we have planned it more than a week in advance."
Massive processions were taken out by several puja committees on the streets of Silchar on Saturday.