A slight rejig in its act consequent to criticism and the Tezpuria Thespians are all set to forge ahead with renewed zeal.
Performing at the Kushal Konwar Path Bihu Sanmilan here tonight, the 30 member troupe will enact the girl climbing on the back of a man and playing the Pepa with a male doing the honors.
Dipjyoti Das, who looks after publicity and the technical side, said that the Facebook post of the act had drawn criticism but had also garnered positive comments asking them to go ahead playing their folk Orchestra which was being received with praise everywhere.
To the query as to whether the criticism could be attributed to the narrow mind-set as Bihu had in earlier times extolled the free mixing of girls and boys, Das said, "Maybe."
Pushpa Bora, flautist, who has been with Tezpuria Thespians since inception in 2010 said that every year they changed their act coming up with something new and different.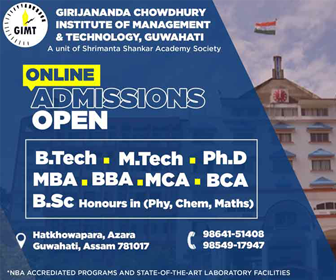 "During the Bihu functions,  we concentrate more on Bihu songs and music,  on a function to observe the death or birth anniversaries of Bhupen Hazarika we change the theme and likewise for a Rabha occasion, " he said.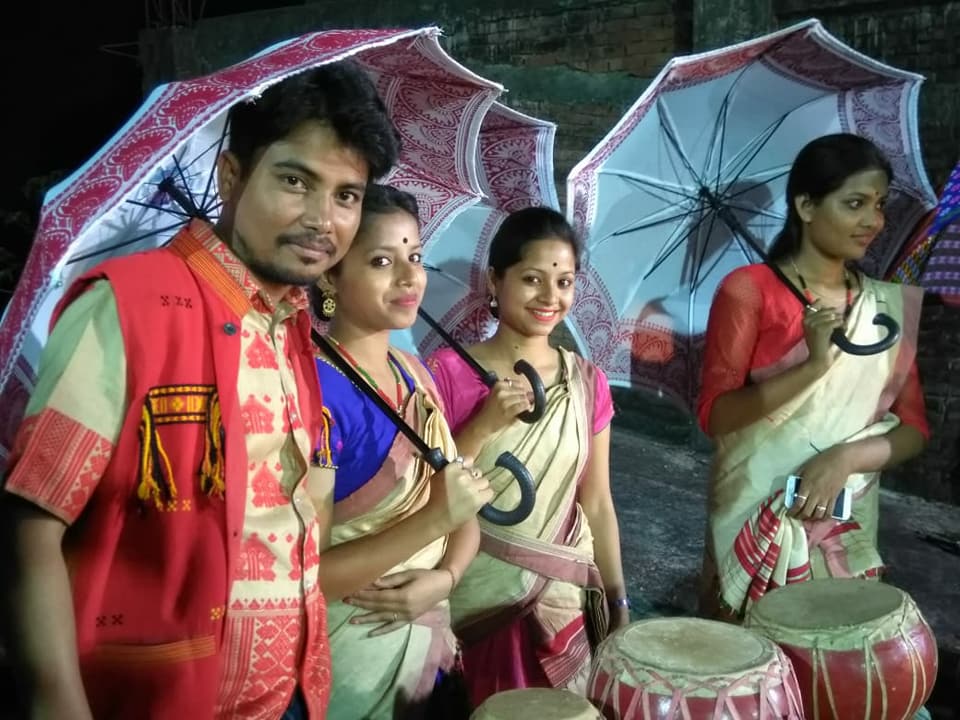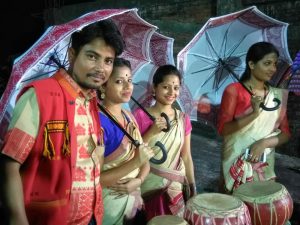 Bora, who is honing is expertise under flautist of international repute Dipak Sharma in Guwahati has also performed in several places in India with another group.
The two other flautists who joined later are Suraj Biswas and Debojit Kalita.  Bora, who can play O Mor Apunar Desh, with elan on the flute will soon be performing in Andaman in May.
Bora said that all the instruments they used were made of wood, bamboo and clay.
"What we play is of this soil, of this land and the music celebrates nature and creation and the emotions of love and life," he said.
So just sit back and let the earthy mix of folk melodies transport you into a magical land from where one would never want   to return.