The Sarbananda Sonowal-led ministry, which presently has only 11 ministers including the Chief Minister, will have seven more ministers, who will take oath on Thursday.
In the expanded BJP-led Sonowal ministry, five BJP MLAs, two MLAs, each from coalition partners Asom Gana Parishad (AGP) and Bodoland People's Front (BPF) will make entry as ministers.
In the last Assembly election to the 126-member Assam Legislative Assembly, the BJP won 61 seats, AGP won 14 and the BPF won 12 seats.
No reshuffle has taken place in the Sonowal ministry in the last two years after it was sworn in on May 24, 2016 as the BJP reportedly failed to convince its coalition partners, AGP and BPF, over the number of berths in the expanded ministry.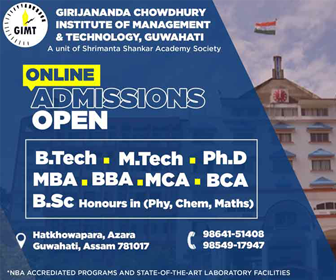 Assam Governor Jagdish Mukhi will administer the oath of office and secrecy to the new ministers on Thursday at Raj Bhawan.
The BJP MLAs, who will take oath on Thursday as ministers, are Siddhartha Bhattacharya, who preceded Sonowal as the State BJP President and Guwahati East MLA; Jagiroad MLA Pijush Hazarika, who is known as a close associate of Finance Minister Himanta Biswa Sarma; former All Assam Students' Union (AASU) General Secretary and Sonari MLA Tapan Kumar Gogoi; Rangia MLA Bhabesh Kalita, and former Congress leader and Diphu MLA Sum Ronghang.
AGP's Phani Bhushan Choudhury, who has won Assembly polls from Bongaigaon constituency for six consecutive terms, a former minister in AGP regime and party Working President; Chandan Brahma, former Transport Minister in Congress regime and Sidli MLA, will also take oath as ministers on Thursday.
Except Choudhury and Brahma, all other MLAs to be sworn in as ministers will be first-timers.
Though it was reported that Forest and Environment Minister Pramila Rani Brahma might lose her ministry if BPF MLA Emanuel Mushahary is included in the ministry and Batadrava's BJP MLA Angoorlata Deka might get a berth in the Sonowal ministry, their names have been left from the list.
As per reports, while Choudhury, Bhattacharya, Ronghang and Brahma will be inducted as Cabinet ministers, Hazarika, Kalita and Gogoi will be included as Ministers of State with independent charge.
Sonowal hopes that the expansion of the ministry with induction of news faces would improve the governance in the State.
Talking to the media, Bhattacharya said, "I will deliver my duty with full dedication and will play in the field at the direction of the captain."
Kalita said, "Whatever responsibility is given to me, I will deliver my duty with full commitment. I will work for the development of the State."
On the other hand, Choudhury said, "I am worried whether I would be able to fulfil the hopes of the people as the people are expecting a lot."
Meanwhile, Hazarika said, "I am happy after getting invitation to take oath as a minister. I will try to fulfil the expectations of the people."
Gogoi thanked the State and Central party leadership for giving him the new responsibility.