The Sixth Someswar Sarma Endowment Award was given to Chintu Borah of the Centre for Tea and Agro Studies at a solemn function organized at the Centre on Monday.
The award was instituted by the family of Late Someswar Sarma as a tribute to him for the student of the Centre scoring the highest mark in the first semester examination of the Post Graduate Diploma  Programme in Tea Technology and Plantation Management offered by the Centre.
Professor Pradip Kumar Borua, Chairperson of the Centre for Tea and Agro Studies gave the welcome address to the gathering and presented a brief background of the Endowment Award.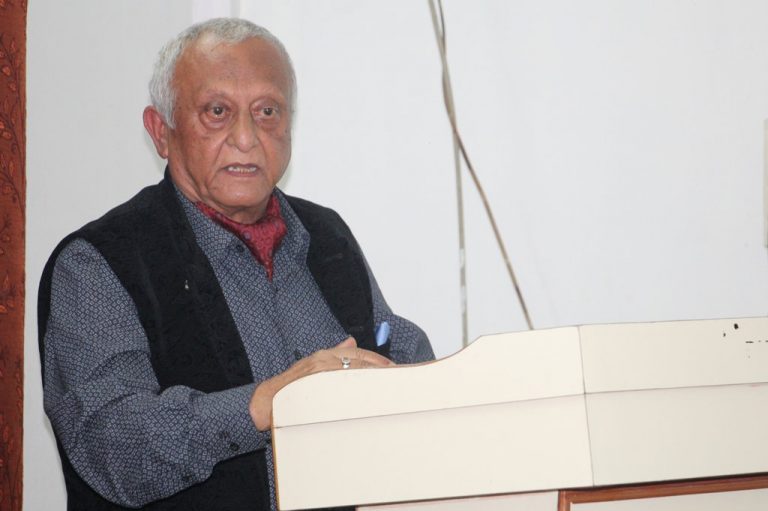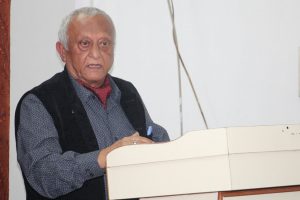 Professor Borua also paid rich tribute to late Someswar Sarma and stated that the institution of the award is a great motivation to the young students.
Kalyan Phukan, who attended the event along with his sister Kalpana Khaund – great grand son and daughter of late Someswar Sarma, narrated the immense contribution and the strong character of his great grandfather.
The audience marvelled at the saga of the life story of this great Assamese who made seminal contributions in the formation of the now global tea company called MacNeill & Magor.
Manoj Jalan, a prominent citizen of Dibrugarh and a leading tea planter of Assam made a highly motivational speech to the students.
In his closing remark, Professor Alak K Buragohain, Vice Chancellor of the University paid rich tribute to Someswar Sarma and expressed his profound thanks to the great grandchildren of Someswar Sarma for encouraging the students by instituting the Endowment Award in memory of their great grandfather.
Professor Buragohain addressing especially the young students of the Centre said that 'we need to rediscover tea today to bring in new dimension to the tea industry through their innovative ideas'.
The event ended with the vote of thanks offered by Dr Siddhartha Sarma, general manager, Ms J Thomas & Company.