Sexual harassment allegations have been made against the Chief Justice of India (CJI) Ranjan Gogoi by a former employee of the Supreme Court.
Reports stated that in this context, the employee has sent an affidavit to all the judges of the court.
The affidavit provides that the ex-employee, her husband and their family have gone through "baptism of fire" ever since she spurned Ranjan Gogoi's "advances" towards her in October 2018.
The woman served as a junior court assistant in Justice Gogoi's court for two years, from October 2016 to October 2018.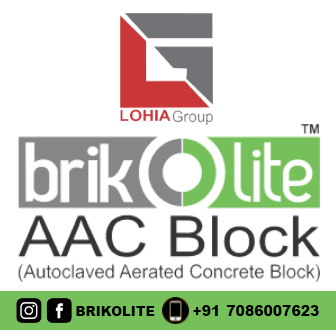 The secretary general of the Supreme Court, in a common email sent to reporters who had contacted Justice Gogoi to get his response to the former employee's charges, said the allegations by the woman were "completely and absolutely false and scurrilous and are totally denied".
Also Read: #Me Too Movement: Skeletons tumble out of celebrated Assam journalist Homen Borgohain's cupboard
The alleged incident of harassment happened on October 11, 2018. She has since been dismissed from service and her whole life has "fallen apart".
She alleged that her whole family has been targeted – her husband and one of her brothers-in-law – both working with the Delhi Police – have been suspended on "flimsy grounds" ever since she brought "sexual harassment" charges against CJI Ranjan Gogoi.
As if all this was not enough, another brother-in-law of her who was appointed as a junior court attendant through the CJI's discretionary quota on October 10, 2018 – a week after Gogoi became the CJI – was also dismissed from service without any reason.
The final straw came when she herself was arrested in a case of bribery almost three months after her dismissal from the Supreme Court.
The woman has said that the bribery case against her is "fabricated". She is presently out on bail. However, the case was recently shifted to the Crime Branch, which has now moved the Patiala House court to cancel her bail.
Also Read: #MeToo movement: Assam top cop Mukesh Agrawal accused of sexual harassment
Incredibly, the charge of bribery has also been made against her husband but not against the alleged bribe-giver, who is the complainant.
As an employee of the Supreme Court, the 35-year-old woman's role involved "typing and documentation" in the legislation section of the court's library.
Her ordeal began when in October 2016, she was sent to Justice Gogoi's court to work in place of another junior court assistant who had gone on leave.
Her performance was appreciated during this period and that her appraisal reports were rated "good" and "very good" for the years 2014-15 and 2015-16. She has attached her annual confidential reports with the affidavit.
Gradually, Justice Ranjan Gogoi started "liking" her work and even praised her before her husband.
Also Read: #MeToo storm: Assam journalist reveals horrific rape ordeal by M J Akbar
The unsuspecting woman felt "thrilled" as she was only a junior employee and yet was accorded so much importance by a senior judge.
Justice Gogoi slowly started giving her important tasks like preparing case briefs. He would often call her to his room "on one pretext or the other".
She used to even do "odd jobs" for him like preparing a "Hindi film song list" to be played at a lunch party.
She claimed that she was among two employees with whom Justice Gogoi had shared his private phone numbers and he used to text her "multiple times even during non court hours".
As the stage was set for Justice Gogoi to take over as the CJI in October 2018, he expressed his wish in August of that year to appoint her in his residence office (for her "good work") as his workload would increase once he became the CJI.
The private personal secretary of Justice Gogoi, HK Juneja, briefed the junior court assistant about her work and instructed her not to discuss work-related matters with even her husband as the work would be of "an extremely confidential nature".
She started working at Justice Gogoi's residence office from August 11, 2018. Soon, her ordeal started as Justice Gogoi started showering "unwanted attention" on her.
The woman said in her affidavit that one of the staff members once told her that now that she had been "transferred to the residence office, Justice Gogoi was leaving his Supreme Court chamber early".
He would then often call her on Whatsapp and discuss both professional and personal matters. But, she said, things became more awkward when he asked her to delete all his messages. On many occasions, she said "…he would call me into his office room, make me show him my phone and make me delete the WhatsApp messages between us".
Justice Gogoi would often refer to her as an "asset" and had even repeatedly told her that once he became the CJI, he would be in "a position to help her".
Once Ranjan Gogoi assumed the mantle of Chief Justice of India, her younger brother-in-law, who is disabled, got appointed as a junior court attendant through the CJI's discretionary quota, she further stated in her affidavit.
Soon, the CJI started complimenting her on her looks and on October 10, 2018, he allegedly touched her in a way that made her feel "uncomfortable".
"Though I usually wear a uniform of black and white clothing, on that day since it was the first day of Navratri, I had worn an orange kurta and dupatta. The CJI referring to my clothes told me, "You are looking pretty good today."  The CJI asked me to come and stand next to him. The CJI then asked me, "What can you do for me?", I kept repeating that I was very grateful and that everybody in my family was very happy. The CJI then slid his hand from the back of my head, along my back to my hipline, till my lower back. I immediately froze and my body stiffened. I think the CJI sensed this, and so he immediately pulled both my cheeks, like one would do to a child. He told me that he is like this with his daughter too."
Justice Gogoi used to repeatedly tell her that her disabled brother-in-law got the job despite "blood being present" in his urine report.
She describes the incident on October 11 as follows in the affidavit:
"The CJI got up from his chair and walked across and came and stood to my left. Since he was standing I too stood up as I could not continue sitting when the CJI is standing. He took my notepad from my hands and put it aside on the desk, he then took my hands into his and told me that my hands smell nice, he then pinched my cheeks, he then put his arms around my waist from the front, he said, "I want this from you".  When I had stood up I had put my hands behind my back. He hugged me around the waist, and touched me all over my body with his arms and by pressing his body against mine, and did not let go. He told me "hold me", he did not let go of me despite the fact that I froze and tried to get out of his embrace by stiffening and moving my body away. Since he did not stop forcibly hugging me, I was forced to push him away from me with my hands. When I pushed him away, he hit his head against a book shelf/cabinet on my left. My first thought was why the CJI would think he can do something like this to me.  I immediately left the room and was in a state of complete shock and was unable to think clearly after this. I sat at my desk."
After this incident, Justice Gogoi "almost put a gun to my head and said that whatever had happened in the room I should not let anybody know".
Justice Gogoi soon started "sending feelers" to know if everything was hunky-dory between the junior court assistant and her husband.
Justice Gogoi was a "totally different man" from October 12, 2018. He restrained his interactions with her and often spoke to her in front of other people. She said she was in extreme stress and although she did not want to work with Justice Gogoi anymore, she could not muster enough courage to express her wish at office.
On November 19, 2018, she was issued a memorandum that a disciplinary enquiry was being initiated against her which came as a "total shocker" to her. The charges did not hold weight – of being "absent from duty" and "disregarding her seniors".
The 35-year-old has mentioned in her affidavit that without giving her a proper hearing, on December 21, 2018, she was dismissed from service by registrar Deepak Jain after the inquiry committee conducted ex parte proceedings and found her guilty.
Her victimisation, she said, did not end there. A week after she was dismissed, her husband and one of her brothers-in-law – also a constable in Delhi Police – were also suspended from service on December 29, 2018. The reason was not specified at the time.
On January 9, 2019, the husband received an order from the Deputy Commissioner of Police, Vikas Puri. The order, according to her affidavit, stated, that the husband and his brother had "links with local gamblers and that he had approached SHO, Tilak Nagar, to allow satta activities of one person against whom a criminal case was already registered in PS Tilak Nagar."
Soon after their suspension, both men were transferred from one branch of the police (3rd Battalion) to another (2nd Battalion) so that a joint departmental enquiry could be initiated.
Though she wanted to meet Ranjan Gogoi for a "rapprochement", the Chief Justice was "not available" and Gogoi's wife behaved with the court employee in a "despicable manner".
Meanwhile, her younger brother-in-law, who was appointed as junior court attendant was also dismissed from his service. His termination letter, attached with the affidavit, does not specify any reason.
The junior court assistant went into "total depression" for the next two months. But, her nightmare did not even end here.
On March 8 last, a Delhi Police team knocked on her door to take her into custody. According to the affidavit, when on March 9 last, she and her family went to Tilak Marg Police Station in Delhi, they were informed that one Naveen Kumar of Jhajjar, Haryana, had charged them with bribery. The FIR says that Kumar paid her Rs 50,000 for job in SC.
The former Supreme Court employee also claimed that her legs were tied with cuffs the whole night. And that her husband and sister-in-law were wrongfully detained as they had no case against them as the whole action was based on a complaint against her. She has written in her affidavit that she was "literally dragged by the police team".
On March 12 last, the former junior court assistant got bail from the Chief Metropolitan Magistrate Court in Patiala House, New Delhi. However, strangely, the case was moved to the crime branch, which has now moved the court for cancellation of bail.
Meanwhile, she has shot off appeals against her harassment to Delhi Commission of Women, Anil Baijal, Lieutenant Governor of Delhi, the Prime Minister's Office, the National Human Rights Commission, Special Commissioner of Police (Vigilance), Special Commissioner of Police (Law & Order), Chief Minister of Delhi Arvind Kejriwal, and Union Ministry of Home Affairs.
The secretary-general of the Supreme Court, Sanjeev S Kalgaonkar, replied.
"The allegations regarding October 11, 2018, as well as other allegations as can be discerned from your emails, are completely and absolutely false and scurrilous and are totally denied," the secretary-general said.
He said that the woman was "dismissed from service as per procedure" and did not elaborate on why ex parte inquiry proceedings were conducted against her, following which she was terminated.
He added that her brother-in-law was terminated as his "performance and conduct" were reported not to be satisfactory.
He said that "the motive behind these false and scurrilous allegations is obviously mischievous".
"…there is a criminal case pending against her, where very serious allegations have been made, of her having taken a bribe to assure employment in the Supreme Court of India. It has been learnt that there is an application for the cancellation of bail earlier granted to her, which is listed for hearing on 20.04.2019 on account of her having made threats to the complainant of the said case."
He said that the woman's family had "criminal antecedents". "There were previously 2 criminal cases which had been instituted against her i.e. (1) FIR No. 484/11, P.S. Hari Nagar u/s 324, 341, 354, 506 , 34 IPC; (2) DD No. 30A dated 05.03.2012 u/s 107/150, IPC, P.S. Hari Nagar, SEM Court, Moti Nagar," the secretary-general said.
The secretary-general termed the allegations against the CJI as an "afterthought" by the woman as she did not have any complaints before being terminated.
He said that she was transferred out of the CJI's home office because "there were complaints made against her by the secretariat of the Chief Justice of India to the Secretary General on account of her inappropriate behaviour". He added that "apart from the misconduct formally recorded in the complaint by the secretariat, there were other counts of misconduct on her part" but did not elaborate on the question.
"It appears that these false allegations are being made as a pressure tactic to somehow come out of the various proceedings which have been initiated in law, against her and her family, for their own wrong doings. It is also very possible that there are mischievous forces behind all this, with an intention to malign the institution," he said.