Senior journalist Simanta Bhagawati passed away on Saturday morning in a city hospital at around 7:15 am following a massive heart attack.
Bhagawati, who was associated with The Assam Tribune as senior sub editor, was also a tennis player. He suffered a stroke on Thursday while playing recreational tennis at India Club here.
He was immediately rushed to MMC Hospital in a critical condition and subsequently taken to Guwahati Medical College Hospital (GMCH), where he couldn't get a bed in the ICU.
He was finally admitted to GNRC Hospital at Dispur where he went into a coma and was put on ventilator. Bhagawati  leaves behind his wife Banashree Bhagawati and a daughter.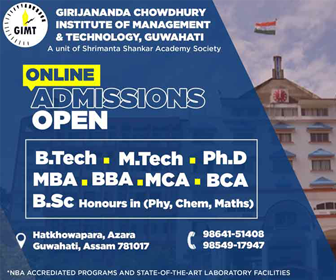 Assam Chief Minister Sarbananda Sonowal has mourned the untimely demise of journalist Bhagawari.
In a message, Chief Minister Sonowal said that late Bhagawati made valuable contribution to the field of journalism through his association with The Assam Tribune as well as various articles, which he penned for leading newspapers.
As sportsperson also, his contribution immensely helped in the growth of tennis in Assam, the Chief Minister said adding that the late scribe's contributions would always be remembered in the days to come.
Sonowal also expressed his deepest sympathies with the bereaved family and prayed for eternal peace of the departed soul.
Meanwhile, Media Advisor to the Chief Minister Hrishikesh Goswami also condoled the death of the journalist.