One of the two Amur Falcons which was satellite tagged and named 'Manipur' at Tamenglong district has been killed by unknown miscreants at Kebuching (puching) area bordering Tamenglong and Noney districts, according to Manipur Forest and Environment Minister Th Shyamkumar.
Saddened over the incident, minister Shyamkumar while speaking to reporters in Imphal on Saturday said cancellation of gun licence (air guns) will be discussed in the Cabinet meet soon.
A team of officials led by Dr Suresh Kumar of Wildlife Institute of India, Tamenglong Divisional Forest Officer Arun RS and Peter, Raptor Biologists from Hungary captured five Amur Falcons using canopy mist-nets at a community forests area of Chiuluan village along the Barak river in Tamenglong district on Sunday.
After assessment, two fittest birds out of five were attached with GPS satellite tags and released on the following day. The male bird was named 'Manipur' while the female was named as 'Tamenglong'.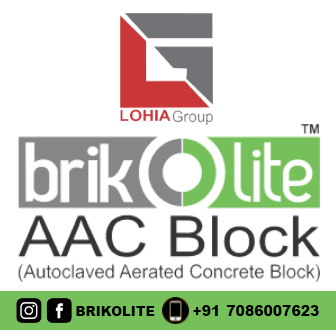 The information was shared by Tamenglong MLA Samuel Jendai led forest officials to the villagers of Tamenglong during the '4th Amur Falcon Festival' held at the district headquarters on November 5.
On November 8 too, Tamenglong District Administration had also issued an order strictly prohibiting use of air guns in the district.
Minister Shyamkumar termed the hunting incident as very unfortunate and shocking as the Forest Department along with the team of experts are on a mission to save and monitor the movements of the migratory bird. He appealed to stop killing migratory birds and wildlife.
Stating that stricter rules and intense awareness campaign are needed at this moment, he said the Forest Department officials have been continuously involved in awareness campaign collaborating with the local leaders and clubs and sought active participation from the media in the campaign.
He said this time Forest Department organised campaign along with the Rainforest Club Tamenglong and organised door to door campaign involving local leaders in 20 villages in Tamenglong district, where large number of Amur Falcons flock at this time every year for roosting.
Tamenglong wildlife warden Nehemiah told the media in Tamenglong to protect and ensure the safe passage of the other satellite tagged 'Tamenglong.'
Meanwhile on the movements of 'Tamenglong', the female Amur Falcon, Arun RS, DFO Tamenglong said more teams of Forest Department have rushed in the Irang river area as the surviving female bird 'Tamenglong' has been tracked in the nearby location so that more awareness can spread to the villagers.
He said Forest Department, District Administration, Police Department, other departments and local leaders are collaborating for monitoring and protection of the Amur Falcons at all the roost sites.
According to Dr Suresh Kumar, Senior Scientist, Wildlife Institute of India, Dehradun said that each satellite equipment cost Rs 1.5 lakh and additional Rs 1 lakh to retrieve the data of the journey of the bird.
Amur Falcons-a pigeon sized long-distance migratory birds arrives in Manipur and Nagaland on their south-bound migration during October from their breeding grounds in Northern China, Eastern Mongolia and far East Russia en-route to their wintering grounds in South Africa.
The one-way journey from their breeding to wintering grounds via India is about 20,000 kms and the birds do this twice a year.
Amur Falcons spend three to four weeks in many parts of Manipur to build fat reserves by foraging on termites that emerge during this time so that they can make a five to six days non-stop flight across the Peninsular India and then make a sea crossing over the Arabian Sea to their next stop-over site in Somalia.