Leader of Opposition of Assam Legislative Assembly Debabrata Saikia has sent a missive to Prime Minister Narendra Modi regarding the ramifications of the passage of the Citizenship (Amendment) Bill, 2016 and the plight of 'D' voters languishing in various detention camps in the State.
In his letter to the Prime Minister, Saikia said, "It's being justifiably feared that the provisions of the said Bill would nullify the cut-off deadline of 1971 which was adopted via the Assam Accord of 1985 for the purpose of detecting and deporting the illegal migrants present in Assam. Such a development, by way of consequence, would eventually jeopardize the identity, land rights, culture and way of life of the local populace."
Saikia further said that numerous members of both Hindu and Muslim migrants, who came to Assam pass muster according to the 1971 yardstick, are to be considered as genuine Indian citizens.
"Unfortunately, it has been observed that many members of both communities have been labeled as 'D' or 'Doubtful' voters and harassed by the state machinery despite qualifying as citizens according to the existing citizenship criteria," he said.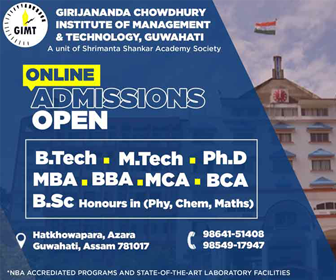 "Since the obvious goal of the Citizenship (Amendment) Bill, 2016 is to help the Hindu Bangladeshi migrants, among others, it would be appropriate to mention a few cases which indicate that the Government of India's immediate priority should be to protect the rights and interests of those migrants who have already become genuine citizens of this country. What is the use of paving the way for more settlers in Assam if those who have already become citizens cannot be safeguarded from harassment?" Saikia questioned.
Several thousand cases of suspected 'D' voters being sent to detention camps, according to Saikia's missive to the Prime Minister, include that of a poor and illiterate centenarian, Repati Das, and his wife Titlibala.
"He was born in 1912 in the Bazarighat area of Karimganj district, as was his father, Bipin Ram Das. Repati Das and his wife had to rot in a detention camp although his name appears in the voters' list of 1966, all because his name was erroneously spelt as 'Rebati' in the 1966 legacy data.
A freedom fighter from the Barak Valley, Prafulla Chandra Saha, had to undergo untold harassment after being tagged as a 'D' voter, he said.
Saikia said that both the Government of India and the Government of Assam have turned a blind eye to the woes of these unfortunate people.