As peace is described as the main prerequisite for development of Assam, persuading ULFA commander-in-chief Paresh Barua to the negotiating table should now be the top-most priority of the NDA.
Paresh Barua on May 5 expressed his willingness to come to the negation table only if the Centre agrees to include 'independence of Assam' on the agenda of the peace-talk. It is good that he did not talk about his two other demands – talks under UN supervision and talks should be in a third country. And, this is definitely a climb-down.
The elusive ULFA leader told a local news channel that he would present his arguments at the negotiation table and justify the demands of a sovereign Assam. "Let the Government of India begin political talk," Barua said over the phone from an undisclosed location.
Paresh Barua has placed the ball in New Delhi's court and some kind of a positive response from Modi-led government can probably bring some changes in the approach and eventually break the gridlock and can widen the amid of the ongoing peace process by including the ULFA (I) faction led as well.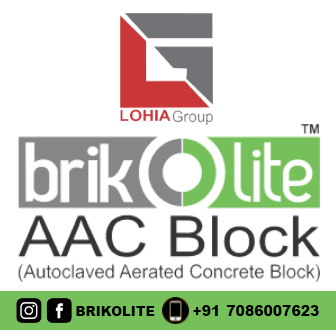 Including Paresh Barua in the peace process at this juncture will definitely be esse ntial because the ongoing peace process with the Arabinda Rajkhowa faction of ULFA has reportedly reached the final stage. And, striking a peace agreement with the over-ground faction, and keeping ULFA (I) at bay will be foolishness and permanent peace can never return in Assam.
It is important for Centre to initiate a process to engage with the ULFA (I) commander-in-chief. Undoubtedly, Paresh Barua continued to be the key protagonist of the insurgency theatre for the last four decades and is an important stakeholder for permanent settlement of the "sovereign Assam" demand.
We should not forget how former Congress leader Rajesh Pilot undertook a bumpy jeep ride to Chiang Mai in north-western Thailand to meet the two elusive NSCN (IM) leaders Isak Chisi Swu and Thuingaleng Muivah to convince them to come forward for peace talks.
While both Swu and Muivah were also adamant on their demand for "Greater Nagalim (a sovereign homeland for the Nagas)", Prime Ministers PV Narasimha Rao, HD Deve Gowda and Atal Bihari Vajpayee met the Naga rebel leaders in Paris, Geneva and Bangkok.
The peace initiative by Rajesh Pilot in 1995, led to the signing of a ceasefire agreement with the NSCN (IM) in August 1997. Despite several ups and downs, the Naga peace process is still on track, and will probably be signed very soon. It was possible only because the visionary PMs had the courage to go beyond their conservative diplomatic protocol and meet the Naga rebel leaders and break the ice.
The Naga demand is much more complicated, and if New Delhi is still able to take the peace process ahead, a permanent settlement with the ULFA will definitely not be that difficult, and is achievable. But, a lot of political analysts are of the opinion that Paresh Baruah is not in a position to come forward for peace talks because he has been entrapped by the notorious ISI and the Chinese intelligence agencies.
A respectful approach and the commitment of safe passage will definitely entice Paresh Barua to come back home. After all, playing a high-profile hide-and-seek game in the hostile hilly terrain of Upper Myanmar can never be exciting even for insurgent leaders at the age of 61. Moreover, it has also been reported that Paresh Barua's health has been a serious issue during the last couple of years, and he has been under strict medication.
Moreover, carrying out a remote-controlled armed struggle from hundreds of miles away can always be difficult. Some of his close comrade-in-arms, who were always with him during the four decade-long armed struggle, have also crossed the fence, and are negotiating peace with New Delhi.
Despite all odds, Paresh Barua still has a huge fan following in Assam, and a large section of his sympathizers also believe that the elusive insurgent leader now should be given enough scope to fight for his demands politically.
If Paresh Barua decides to come for talks, his stature will always remain to be taller than his erstwhile Central Committee comrades, including Chairman Arabinda Rajkhowa and General Secretary Anup Chetia. All of them were arrested in Bangladesh and deported to India. After being in custody for some time, all of them decided to join the peace process.
If the NDA government is successful in engaging with all the Naga insurgent outfits and finds a solution to the ULFA demand by including Paresh Barua in the ambit of peace talks, it would radically change the security scenario in the far-east of India. A lot of worries along the eastern frontiers will be resolved.
Assam Chief Minister Sarbananda Sonowal can definitely make good use of some of his old contacts and assist Centre to reach out to Paresh Barua and prepare the ground for talks. If he is successful in doing that, people of Assam will remember Sonowal as the tallest harbinger of peace.
As Prime Minister Narendra Modi is known to spring surprises, bringing Paresh Barua to the negotiating table would be one of his biggest achievements. With active support from NSA Ajit Doval, can Modi convince Paresh Barua?