The Rashtriya Swayamsevak Sangh (RSS)'s attempts to bring tribal animists into the Hindu fold seemed to have borne fruit since as many as 12 tribal kings of Northeast on Sunday shared dais with the chief of the ultra-Hindu nationalist organisation in a rally in Guwahati.
Twelve tribal kings belonging to Gobha, Jaintia, Karbi, Garo, Naga and Khasi communities shared dais with RSS chief Mohan Bhagwat in the rally, Luitporia Hindu Samabesh organized by the extreme right wing organisation at the College of Veterinary Science playground at Khanapara here.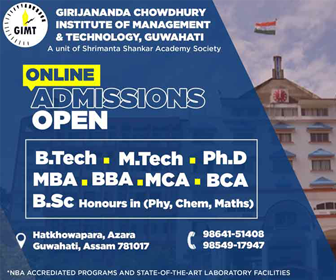 "Since we have been invited to the programme with due honour, we have accepted it and come here," an associate of a Gobha king told Northeast Now.
Most of the ethnic tribes in Northeast originally believed in community religion which doesn't have sacred scripture or scriptures as other religions including Hindu do.
Interestingly, some Xatradhikars also attended the rally and shared dais with RSS ideologue Bhagwat, who in his speech made reference to Srimanta Sankardev, the pioneer of the Neo-Vaishnavite movement in Assam.
Xatras were established by Sankardev and his disciples in Assam and its adjoining areas to propagate neo-Vaishnavism, which is far away from Hindutva ideology. The chief of a Xatra is called a Xatradhikar.
"Sankardev aptly said that people India born because of his good work in the past life," Bhagwat said.
Earlier, the RSS launched campaigns linking Hindu mythology with the region, re-telling of local history and shaping historical characters through RSS shakhas, schools, ashrams and social activities.
Speaking at the rally, RSS North Assam unit office-bearer Dr Umesh Chakravarty made Lachit Borpuhukan's reference in his speech.