In an interesting move, two former chief ministers of Assam Tarun Gogoi and Prafulla Kumar Mahanta joined hands against the BJP-led Central Government's attempt to implement the Bill.
As two political rivals Congress and AGP came under the same umbrella, Prafulla Kumar Mahanta while reiterating AGP's opposition to the Bill said, "It has proved today that we can raise our voice in unison for the greater interest of the community."
The Left Democratic Forum, Asom and Forum Against Citizenship (Amendment) Bill, 2016 jointly staged a sit-in demonstration protest demanding scrapping of the Citizenship (Amendment) bill 2016 on Thursday in Guwahati.
Mahanta appealed to all the political parties and organisations along with other sections of the people to come out collectively against the Bill.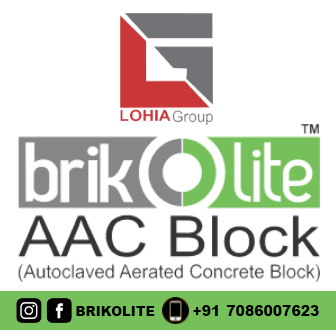 Mahanta said that the Bill would jeopardise the identity of the ethnic groups if passed by the Parliament.
The AGP leader questioned the BJP-led Government as to how it could provide Indian citizenship to the illegal migrants on the basis of 2014 voter list.
Expressing his confidence at the struggle to denounce the Bill, former Assam CM and senior Congress leader Tarun Gogoi said, "Victory is confirmed as we all gathered under the same umbrella against the misdeeds of the BJP-led Government."
"The movement against the Bill has got overwhelming support from all sections of the people across the state. It's a question on the survival of the Assamese community," Gogoi said.
Criticizing the Central Government on the 'Illegal migrants-free Assam' promise, which was a main agenda in the BJP's 2014 Lok Sabha election manifesto, Tarun Gogoi said, "Modi is a complete failure. He has failed to fulfill the promises made before the election."
"Instead of identifying and deporting the illegal Bangladeshis, Modi Government has been striving to provide Indian citizenship to them by implementing the Bill," Gogoi alleged.
Gogoi further demanded to fix 1971 as the cut-off year to identify and deport the illegal migrants.
The leader of the opposition in the Assam Assembly, Debabrata Saikia who also joined the protest programme said, "It would be an insult to the historic Assam Accord if the Indian citizenship is provided to the illegal Bangladeshis by the Centre on the basis of 2014 voter list."
Saikia while reiterating the Congress' opposition to the Bill said, "It is unfortunate that the Centre has been continuously striving to divide the society on the basis of religion."
Dr Hiren Gohain, former AGP MP Kumar Dipak Das and Left leader Hemen Das, All Assam Muslim Students' Union (AAMSU), Communist Party of India (CPI), CPI-Marxist, Liberal Democratic Party (LDP), Nationalist Congress Party (NCP) and All Assam Garia Maia Yuva Chatra Parishad (AAGMYCP) also joined the protest programme.