After killing of MLA Tirong Aboh and 10 others by suspected NSCN (IM) rebels, the Army has deployed reconnaissance helicopters, quadcopters and tracker dogs in their operations against the perpetrators in Arunachal Pradesh.
The Army troops have also blocked all possible militant escape routes along the Arunachal Pradesh-Nagaland border.
Indian Army troopers have launched massive combing operations to nab the perpetrators involved in the killing of MLA Aboh and 10 other civilians in 12 Mile near Khonsa under Tirap district of Arunachal Pradesh on Tuesday.
According to Army, intensive checks along the Nagaland-Arunachal border have also been implemented.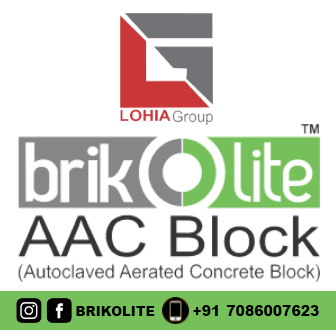 Also read: Arunachal attack: Security forces launch massive operation to nab militants
The Army troops' massive search operations cover the jungles of Tirap, Longding and Changlang districts of Arunachal Pradesh.
The Army has intensified operations with increased area domination teams and mobile check posts being deployed all along the three districts and also the adjoining districts bordering Nagaland.
Also read: Heart-rending scenes at Arunachal legislator Tirong Aboh's residence
Additional forces including Special Force troops have also been inducted to add teeth to the operations.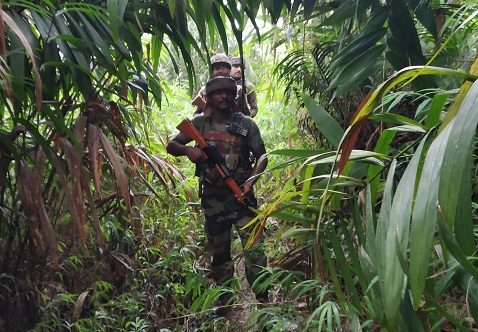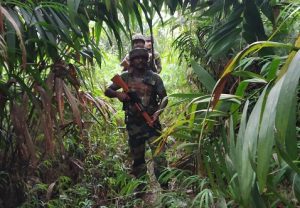 The Army has also confirmed engagement of specialist helicopters with night flying ability and night vision equipment to ensure dynamic, real time and all round surveillance of the area during the prevailing bad weather conditions.
Also read: Arunachal MLA Tirong Aboh, 10 others shot dead in Tirap
The Army is working closely in synergy with the police, civil administration and intelligence agencies to identify the insurgents involved in the brutal killings.
The Army has assured that it will soon track down and bring to justice all perpetrators involved in the horrific act.
The killing of Khonsa West MLA Tirong Aboh, who was also an Assembly candidate of National People's Party (NPP), along with 10 others including his youngest son, has been widely condemned.