In a sheer example of nature's myth, a gracing presence of number of beehives and more than a thousand nocturnal bats inhabiting the trees located in the campus of Panery police station of Udalguri district of Assam have drawn the attention of nature lovers of the district.
For many years now these creatures have inhabited the trees finding them safe heaven from the section of greedy people who hunt them for their livelihood.
Even singing sensation Zubeen Garg is fascinated by the place and made a visit to have a glimpse of these creatures.
Visitors can see more than a thousand of nocturnal bats hanging from the trees and hovering in the skies of the campus.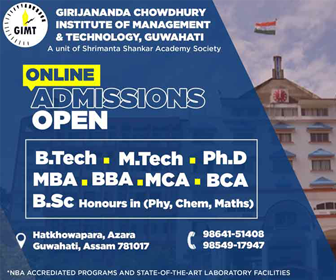 The area has a healthy and balanced ecosystem as the bat population is one of the best natural indicators of the health of our environment.
This is because bats flourish where an ecosystem is healthy and stable.
Interestingly, the bees the bats also play a huge role in the pollination process.
Bats help with the pollination of many types of fruits. These include bananas, mangoes and peaches.
Bats are quite timid and basically ignore humans. Bats tend to like flowers that don't give off strong scents or offer bright colours.
This is the opposite of what attracts bees. These types of flowers that the bats like also seem to have lots of nectar offered in them.
Many experts believe that the birds and bees take the day shift and the bats take the night shift.
Everything that we know about pollination in the day time occurs at night with the bats.
Whatever might be the reason of these creatures surrounding the police station campus, the police guarding the station and nature loving people of the area love watching these creatures everyday.