As the Joint Parliamentary Committee (JPC) on the Citizenship (Amendment) Bill, 2016 conducted hearing at Guwahati on the Bill various organisations from Karbi Anglong submitted a joint memorandum opposing the Bill to the Prime Minister of India through the Additional Deputy Commissioner at Bokajan in Karbi Anglong.
Also read: Citizenship Bill 2016 faces massive opposition at JPC's Guwahati hearing
Asom Jatiyatabadi Yuva Chatra Parishad (AJYCP), Karbi Anglong, Karbi Students' Association (KSA), Sanskritik Mahasabha, Assam, Karbi Anglong District Committee, Dimasa Students Association (DSA), Rengma Students Association and Kuki National Assembly submitted the memorandum to the PM through the ADC, Bokajan Sub-Division on Monday.
The memorandum said that lakhs of Bangladeshis are changing the demography of Assam and indigenous people are in danger. The problem of foreigners has affected the indigenous people's identity, society, economic and political.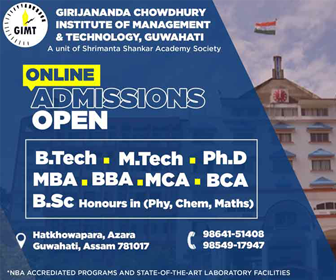 Also read: Social media campaign in favour & against Citizenship (Amendment) Bill 2016
The memorandum said giving citizenship to Hindu Bangladeshis and people of other religions and establishing them in Assam will lead to a dangerous situation.
"The Bill is enemy of the people and will disturb the social fabric. If the bill is implemented people of Assam will be a guest in their own house. Due to political interest, successive governments facilitated influx of foreigners," it stated.
"Giving citizenship to Hindu Bangladeshis and Hindus of other countries, and to people of other religions, it will open the gate for more influx and Assam will be in danger. We have repeatedly demanded for a foreigners-free Assam and will keep on demanding it," it stated.
"We cannot take the load of Hindu Bangladeshis, we will not tolerate it. The BJP that has come into power with the slogan of Jati, Mati and Bheti and progress is now trying to give citizenship to Hindu Bangladeshis, and other religions. Citizenship (Amendment) Bill 2016 will destroy indigenous society, we are against, we will not let this happen," said the memorandum.