Demow Tai Ahom Students' Union expressed concern over partial damage of the historic Kamaldai bridge located on Borbaruah road in Sivsagar's Demow on Monday.
The secretary of the Union Sumit Handique said, "Heavy vehicles of ONGC, which pass through the road, hit the historic bridge and damaged it partially."
The bridge joins Nimati and Panidihing village with Demow in Sivsagar district.
The bridge was constructed during the British regime.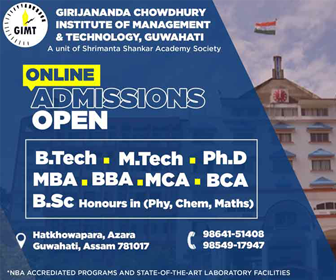 Locals also expressed their concern over the issue.
Demow Tai-Ahom Student's Union leaders did contact the ONGC authority in the matter.
Further Sumit Handique said, "No vehicles of ONGC will be allowed to pass the road if the authority does not repair the bridge soon."