The Centre has setup a NITI Forum for North East to monitor the developmental activities in the landlocked region. This was informed by DoNER Secretary Naveen Verma on Saturday.
"To review the developmental status, to identify various constraints and to recommend suitable interventions for accelerated, inclusive but sustainable economic growth in NER, a NITI Forum for North East is being setup with Vice Chairman, NITI Aayog as its chairman and DoNER Minister as its co-chairman," Verma said.
Also read: DoNER Ministry initiates special health projects for Northeast
The decision to set up NITI Forum will certainly give a boost to the developmental activities in the region following the fact of several pending central government projects in Northeast as well as non-utilization of central funds.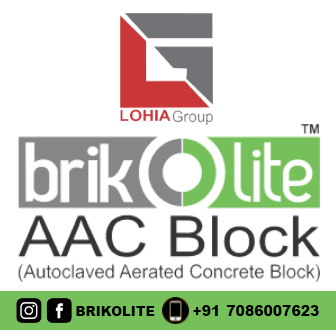 Official working with DoNER ministry informed an amount of Rs 1446 crore central funds under the Non-Lapsable Central Pool of Resources (NLCPR) was kept unspent in the northeast but till December last an amount of Rs 140 crore only remain unspent.
"We have tightened the process of releasing funds.  Now we give only 10 percent of the total sanctioned amount to the state governments. And the remaining amount is being released through tendering process," the official said on the condition of anonymity.
However, the budget allocation (2018-19) for DoNER Ministry has been increased by 11.84 percent at Rs 3000.00 crores as against RE of Rs 2682.45 crores in 2017-18.
A high level committee has also been constituted under the chairmanship of Niti Aayog vice chairman for optimally harnessing the water resources for accelerating development in the northeastern region.
The DoNER Ministry is also setting up a "Centre for Brahmaputra Studies at Gauhati University" at a total cost of Rs 30 crore.  "The centre will be a long term endeavour to carry out research on the Brahmaputra River Basin covering the hydro power, navigational, irrigation potential besides the socio economic aspects of the people living in the Brahmaputra Basin," North Eastern Council (NEC) Secretary Ram Muivah told Northeast Now.
The secretary said NEC will also setup a sports stadium at Lakhimpur at the estimate costs of Rs 54 crore.
"Supporting the vision of Prime Minister Narendra Modi for promoting the bamboo sector, NEC is setting up a Cane and Bamboo Technology Park at Itanagar at a cost of around Rs 15 crore and a Bamboo Training cum Production Centre at Ukhrul in Manipur at a cost of Rs 12 crore," Muivah said.
Significantly, the Centre has also amended the Indian Forest Act, 1927 and excluded bamboo from the category of tree. "This has now provided freedom to cut, transport and use bamboo," DoNER Minister Dr Jitendra Singh said.