Namrup Beehive Assam Public School celebrated its foundation day with a three-day long programme.
The three-day programme began on April 7 with a wall magazine competition.
The celebration was inaugurated by the school principal Senehi Gogoi.
On the second day, that is April 8, an inter-Namrup drawing competition was held where around 400 participants from Namrup, Borhat and adjoining places took part.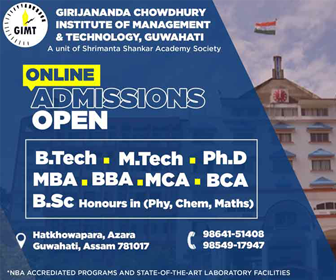 On the third and final day, a painting exhibition was organized at the school premises.
The painting exhibition was inaugurated by Debraj Bhagawati.
Speaking about the functioning of the school, the principal said that the school is running purely on private funding without any assistance from the government in any form.
The principal further said that during rainy season, the school campus gets water-logged with rain water entering into the classrooms also.
The guardians and the locals offer financial help from time to time to run the school as repeated pleas to the local legislator yielded no results.
The three day foundation celebration of the school concluded with a cultural function.