The All Assam Moran Students' Union (AAMSU) on Sunday lashed out at ULFA (I) for killing 'innocent' indigenous people.
Coming down heavily on the banned outfit, AAMSU president Arunjyoti Moran said, "By shedding innocent people's blood no revolution will alive for a long time. We strongly condemned such barbaric act of ULFA (I) and urge them to stop killing of innocent people."
According to sources, extortion and kidnapping cases are on rise in the Tinsukia district. The district shares boundary with Arunachal Pradesh.
On December 11, ULFA (I) militants gunned down Anteswar Mahata and his son Karun Mahanta at Bordumsa, Dirak in Tinsukia district.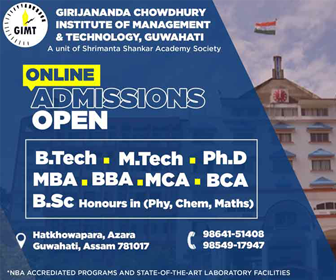 Mahanta was the president of local village defence party (VDP) and his son Karun was a former president of Kakopathar regional unit of All Assam Students Union (AASU).
Later, ULFA (I) in a statement had claimed Mahanta and his son were killed for spying as they were working for Indian Army against the outfit and had been warned several time by the outfit to desist from such activities.
On December 15, Arnab Phukan, 24, son of businessmen Dilip Phukan of Tinsukia district was abducted by five suspected ULFA (I) cadres from Khamdu village under Jairumpur police station in Arunachal Pradesh.
"We demand unconditional release of Arnab who was abducted by the ULFA (I) and urge them to stop such act," the Union said in a statement.
Security forces have launched massive search operation along Assam-Arunachal border and after two days of intense search operation security forces failed to trace the whereabout of Arnab.
Sources said  after demonetization the ULFA (I) cadres are having a tough time for survival and they started massive extortion drive from tea estates and businessmen.
"The 74th Assam Sahitya Sabha biennial session is going to be held at Buridehing, Bordumsa in Tinsukia district from January 31 to February 4 next. This time the Sahitya Sabha is going to be held in a very sensitive area. Therefore, we urged everyone to shun the path of violence because we don't want any violence in Assam-Arunachal during that time," said Moran.