Sum Ronghang was born to late Pok-Oh Ronghang from Timikhola of Rajapathar area under Bakulia Poliee Station in Karbi Anglong district.
Fifty-six years old Ronghang's wife is a primary teacher at Rajapathar Tiniali LP School, Bakulia.
A former Congress leader, who was also a former Karbi Anglong District Congress Committee President, was an Executive Member (EM) of the Karbi Anglong Autonomous Council (KAAC). He was also able to become the Chief Executive Member of KAAC.
Sum Ronghang is known for his excellent organizing capacity.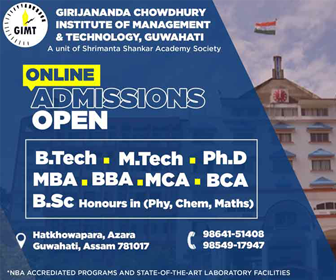 Ronghang ensured Congress victory in a number of legislative Assembly and Autonomous Council elections as the Karbi Anglong District Congress President.
When KAAC CEM Tuliram Ronghang along with other EMs and Members of Autonomous Council (MACs) decided to join the Bharatiya Janata Party (BJP) shifting their allegiance from the Congress, Sum Ronghang also joined the saffron party at the initiative of Minister Himanta Biswa Sarma, who donned saffron leaving the Congress.
Ronghang joined the BJP on February 2, 2015 in presence of then Assam BJP President Siddhartha Bhattacharjee and Vice President Chandra Kanta Das at Assam BJP headquarter in Guwahati.
In the 2016 Assembly elections, Sum Ronghang got the Bharatiya Janata Party (BJP) ticket to fight the Assembly polls 2016 from the Diphu Assembly seat and won the polls.
Ronghang won the Diphu seat with 64421 votes by a margin of 28236 votes compared to his immediate rival Bidya Sing Engleng of the Congress party who got only 36185 votes.
In the first expansion of the Sarbananda Sonowal ministry, Ronghang has been included as a Cabinet minister.
In the expanded Sonowal ministry, apart from Ronghang, there are Siddhartha Bhattacharya (BJP), Phani Bhushan Choudhury (AGP) and Chandan Brahma (BPF), who have been inducted as Cabinet ministers and Tapan Kumar Gogoi (BJP), Bhabesh Kalita (BJP) and Pijush Hazarika (BJP), who have been inducted as Minister of State with Independent Charge.
First-time MLA Sum Ronghang is also a first-timer as minister.