Every year International Day of Friendship (UN has used the words) is celebrated on July 30. This year there was great news on the International Friendship Day for our country because debutant Lovlina Borgohain has assured a boxing medal at the Tokyo Olympics when she defeated former world champion Nien-Chin Chen of Chinese Taipei to enter the semi-final.  
Incidentally her date of birth coincides with Mahatma Gandhiji's birth date as she was born on October 2, 1997 at Golaghat district of Assam that too in a small village.  
Anyway, friendship which depicts the love and affection to another person prevails from time immemorial.  
In the Mahabharata, Karna and Duryodhana were famous for their friendship. It is pertinent to mention that the friendship between Karna and Duryodhana is cited as an example of friendship and loyalty.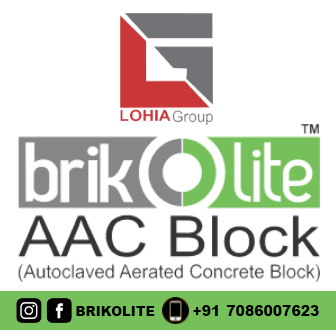 It is believed that Karna, Duryodhana, and his wife Bhanumati, as an example of honest friendship as with the great help of Karna, Duryodhana married Bhanumati. Also, we know Sri Krishna and Sudama were very close friends when they were in the Ashram of Guru Sandipani. 
During the freedom movement Mahatma Gandhi had very good relations with Abdul Ghaffar Khan, also known as Badshah Khan/ Frontier/Simant Gandhi.  Both Mahatma Gandhi and Frontier/Simant Gandhi were against the British rule. 
According to the UN, (un.org/en/observances/friendship-day), "the International Day of Friendship was proclaimed in 2011 by the UN General Assembly with the idea that friendship between peoples, countries, cultures and individuals can inspire peace efforts and build bridges between communities".  
"The resolution places emphasis on involving young people, as future leaders, in community activities that include different cultures and promote international understanding and respect for diversity. 
However, many countries observe Friendship Day on different dates. A few cases are mentioned here- in India, Malaysia and USA First Sunday of August is celebrated as Friendship Day. In Argentina, Brazil, Spain and Uruguay, Friendship Day is celebrated on July 20. 
Further it is found from the UN site that the Day is observed "to mark the International Day of Friendship the UN encourages governments, international organizations and civil society groups to hold events, activities and initiatives that contribute to the efforts of the international community towards promoting a dialogue among civilizations, solidarity, mutual understanding and reconciliation". 
It is now an established fact that if friendship continues not only among the people, but also among countries, peace will prevail. If peace prevails then economic development will take place. If economic development takes place, then the purchasing power of the people will enhance. 
As a sequel 'Multiplier Effect' will function, the economy will grow, thus society will grow, in turn the state will grow, the country will grow and thus the world will grow. One thing is clear: war cannot help to develop but it reverses the economy particularly if the country is a developing country.  
If we think of a land-mine then I feel the picture is clear as one mine can take the life of the person or make the person disable final sufferers will be the family.   
So let us pray for friendship, extend our friendship, not enemyship.  
Dr Shankar Chatterjee is a former Professor & Head (CPME), NIRD & PR, Hyderabad