The auditions of the much-awaited singing reality show 'Indian Idol' which will air on Sony Entertainment Television were held at theNerim Group of Institutes, Padma Nath Sarmah Bhawan at Tripura Road of Joyanagar area in Guwahati.
The 'KhabarPhaila Do' campaign for the auditions got a huge response from singers in the city and the venue was filled with aspiring singers trying their luck to be the next Indian Idol.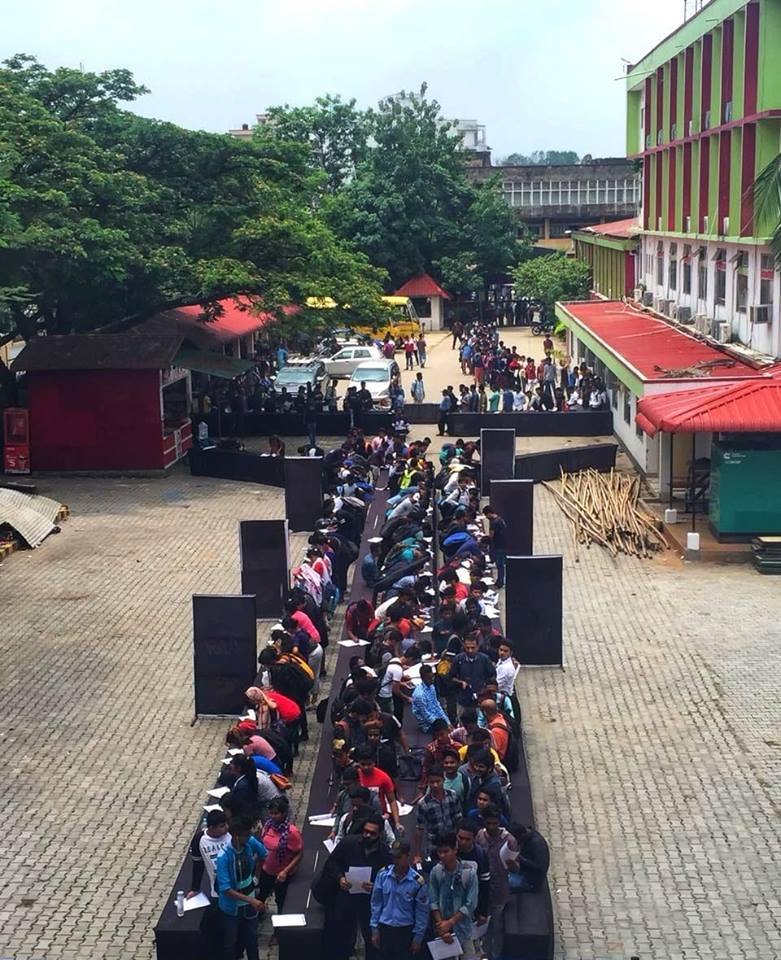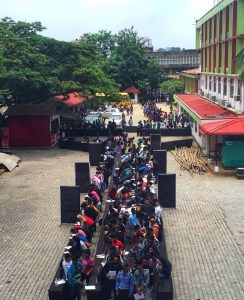 The audition round which started from 8:00 am and ended at 3:00 pm, witnessed the enthusiasm of over 1300 aspirants as they sang with the dream to win the coveted title.
Indian Idol has been a revolutionary show in identifying fresh singing talent and provides them with a national platform to make them stars.
The show that premiered in 2004 with Sonu Nigam and Anu Malik as judges returns with yet another exciting season.
This season, Vishal Dadlani, Neha Kakkar and Anu Malik will be the judges.
The venue even saw ex-Indian Idol contestant Jeli Kayiwho motivating the aspiring singers in achieving their dreams.
Ex Indian Idol contestant Mohit Chopra, who reached the top 5 position on the singing reality show said, "Well, first of all, I feel so nostalgic looking at all the participants. I feel like I am looking at myself and Indian Idol is a very big platform which everyone already knows. It has changed my life drastically. People think it's very easy to audition and become famous but it takes a tremendous amount of hard work. So finally, all I wanna say is that there is no shortcuts to success, hard work is the only way up".