The Indian Institute of Tehnology (IIT) Guwahati is set to host its annual Entrepreneurship Summit called Udgam.
The 11th edition of the summit will be held from January 18 to 20.
The summit aims to foster entrepreneurship in northeast India and provide the leaders of tomorrow a platform to connect and grow.
Entrepreneurs and professionals from the top of the boardroom ladder will share their entrepreneurial journey.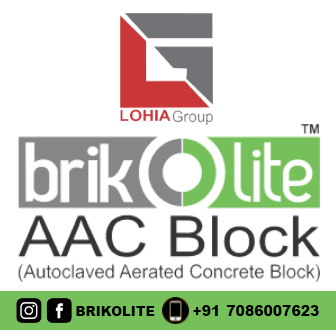 Udgam has lined up a diverse keynote speakers like Mitesh Shah, Mayank Kachhwaha, Ravi Ranjan, Farrhad Acidwalla.
Mitesh Shah, is the Head of Finance BookmyShow,
Ex CFO Ola Mayank Kachhwaha, Founder of Indialends – India's fastest growing credit underwriting and risk analytics platform. Mr. Mayank was featured in Forbes 30 under 30 in 2016.
Ravi Ranjan, is an Entrepreneurship Evangelist.
Startup Expert Ex- NASSCOM, Ex- Indian Angel Network TedX Speaker, Alumni-IVLP by Govt. of United States; Farrhad Acidwalla, starting off as one of the youngest entrepreneurs in the world and is now best known as the founder of Rockstah Media and CYBERNETIV DIGITAL which focus on digital media and cybersecurity.
The remaining guests the scintillating line up of keynote speakers include two of India's most famous YouTubers – Prajakta Koli, who runs the youtube channel Mostlysane (with more than 3.7 M subscribers), she is a comedian, vlogger and her channel is loved by most Indians.
The other is Ranveer Allahbadia, Founder of BeerBiceps (more than 1.7 M subscribers), he is a life coach and a motivational speaker. Through his channel, he seeks to cater to the common fitness cum lifestyle-related questions of every Indian and motivate them to stand out from the rest of the crowd.
A few other speakers are Nandini Vaidyanathan, founder, and director of CarmaConnect. She is a traveling teacher who teaches entrepreneurship and her company provides a mentorship platform for entrepreneurs to benefit from. She is the author of the books – 'Entrepedia', 'cook-a-doodle-doo' and 'Start-Up, Stand Up', a TEDx speaker and a writer for many famous newspapers and magazines.
Rama Iyer, the India CEO of Eleveno1, India's one of the most promising Blockchain company will also be one of the speakers.
Among the numerous events lined up our jewel set includes 'Hack in the East', a twenty-four-hour hackathon aiming to solve ongoing problems in the north-east employing disruptive innovations.
'Disrupt' provides a platform for student entrepreneurs to showcase their ideas to a panel of the industry's finest.
'Intern Fair' is an opportunity for startups to find the best talent and for the students to intern and work on an idea that they believe in.
'Social Business Conference' engages on the nuances of building and sustaining social entrepreneurship in India.
'Workshops' get you industry ready as prominent skill builders which include the likes of Chatur Ideas teach you the art of Stock Market Investing.
People can register themselves for participation here go to www.udgam-iitg.ac.in.