The IIT Guwahati, which from time to time draws attention for research activities, has again made headlines for using aloe vera gel, which inherently has superior oil repelling (oleophobic) property, for the first time to separate oil from water.
A report published on Sunday by The Hindu stated that a researchers' team led by Dr. Uttam Manna from the Department of Chemistry at Indian Institute of Technology (IIT) Guwahati, so far researchers have only been mimicking the structure of naturally existing materials such as fish scales to achieve super oleophobicity.
The IIT-Guwahati researchers have proved that use of aloe vera gel–based coating modified with some molecules was sufficient to make the surface of substrates extremely oil repelling.
The IIT-G team led by Dr. Manna used the thick gel contained in the leaves of aloe vera plant to convert a commercially available porous material that is oil-loving (oleophilic) to become extremely oil-repelling by coating it with the gel, said the report.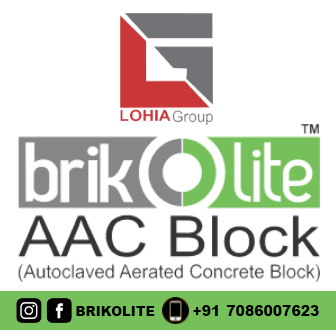 According to the report, like a drop of water that nearly retains its spherical shape when placed on a lotus leaf, the commercially available material coated with the gel exhibited high oil contact angle of about 150 degrees under water.  It has been reported that the greater the oleophobic nature of a surface the higher will be the contact angle and more spherical will be the shape of the oil droplet.
The report quoted Arpita Shome from IIT Guwahati and first author of a paper published in the 'Journal of Materials Chemistry A' as saying: "We were surprised seeing the gel exhibit super-oleophobicity. But even more surprising was that the gel retained super-oleophobicity even after we exposed it to several harsh conditions." The two other authors of the paper are Adil Majeed Rather  and Dr Uttam Manna. 
As per the abstract of the paper published on 'Journal of Materials Chemistry A': "Aloe vera mucilage (AVM), which mainly consists of an immobilized aqueous phase, is strategically exploited for achieving extremely oil repellent and durable coating. The nature-inspired coating — that derived from AVM and appropriately modified through Micheal addition reaction, is capable of sustaining various challenging chemical (pH 1, pH 12, surfactant water, sea water, river water) and physical (150% tensile deformation, scratching and other abrasions) exposures—without compromising the embedded underwater superoleophobicity. Further, such material was successfully exploited for gravity-driven and eco-friendly separation of oil/water mixtures—in various severe practically relevant physical and chemical circumstances."
The researchers, as per the report, were able to separate both light (kerosene) and heavy oil from water using the membrane.
The report quoted Dr Manna as saying: "We were able to use the membrane repeatedly for at least 25 times to separate oil from water and the efficiency of separation remained above 97%."
The membrane retained its efficiency to separate oil and water even under harsh conditions of extreme pH, high salinity, and low and high temperatures.