English literature is replete with immortal 'odes' eulogising the brilliance, the magnetic attraction of the 'spring season' when Nature is dressed  as paragon of beauty imbibing a spirit of cheerfulness all around. The dreadfulness of winter season in European continent is best highlighted by the immortal lines of legendary English poet, P.B. Shelley: "If winter comes, can spring be far behind?" In contrast to the European and American concept of a dreaded, crippling winter, freezing temperature virtually paralyzing of all extracurricular activities in those places,  winter in our country is, in fact, a season that is looked forward to. Winter season nay the harvesting season brings in its wake a number  of traditional sporting activities coupled with mouth watering, delicious dishes.
The Bhogali Bihu festival invariably creates a spirit of cheerfulness and mirth all around. During Magh Bihu festival in Assam, love for traditional games find fullest expression  among people cutting across all differences — rich or poor, rural or urban. The unique traditional game, 'Moh juj" or 'buffalo fight' has been drawing people in large number since time immemorial. The recent order imposed by the Apex Court banning 'buffalo fight' has resulted in strong protests as these games are inseparable ingredients of indigenous culture. Tamil Nadu Government's holding of 'Jallikattu' has emboldened the organizers of 'Moh juj'.
One of the most popular indigenous games of the State used to be Dhopkhel, a game played between two teams with rubber balls comprising of eleven players in an open field. "The players take turns throwing the ball at the opponents to knock them out of the game while seeking to catch the ball. It is a game of speed, stamina and acrobatic skills." A few years back, the Dragon Sports Festival was held at Guwahati which included 10 sports disciplines inclusive of boat race at Dighalipukhuri. The field events at the sports festival held at Latasil field included, among others, 'Rashi-tana', 'Tekeli bhanga', 'Bulbuli soraai juj' or 'Nightingale fight' etc. Huge crowd across the city was seen to have witnessed the traditional games at Latasil with great enthusiasm which sent the message loud and clear that if properly patronised, these traditional games can be revived.
A few traditional Assamese games are even considered unique  as they are very different from other forms of conventional  sports. 'Thengal dour (Dighal Thengia Dour) nay a race where participants wear long bamboo stilts on their legs was a major sport during the rule of great Ahom kings.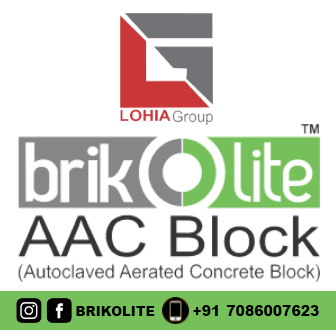 Kerala hogs the limelight in holding boat race competition in a spectacular manner. This traditional sport continues to be still popular in many parts of our State too and people are seen to cheer up their favourite teams with the same passion and involvement as seen in a cricket or football match. In Barak valley, boat race competition is immensely popular both in urban and rural areas. Silchar town traditionally holds boat competition on the Independence Day and thousands of people assemble to cheer up the participants in general and their favourite teams in particular.
Archery  continues to be the most popular traditional game in Meghalaya upholding the valued tradition of 'bows and arrows.
'Insuknawr' is a popular indigenous game of Mizoram played by two participants who stand in a circle with a rod held by both under their arm pit. The players try to throw each other out of the circle by pushing the rod and the opponent.
In the Indian context, we look forward to the winter season as it relieves us from energy – sapping heat and consequent relentless sweating. Outdoor games like cricket, badminton and tennis are played with gay abandon in bright, sunny weather and there is all pervading spirit of joy and mirth. Availability of fresh vegetables is another feather of Indian winter season.
Notwithstanding the contribution of science and technology in enriching our civilisation and providing us with plethora of entertainments, love for tradition remains permanently ingrained in human psyche that finds fullest expression during the celebration of the pristine festivals.
With all regards to Shelley, we, Indians, would love to say, "If autumn comes, can winter be far behind?"