Haflong Police arrested one home guard and ten youths for their alleged involvement in a documents forgery case at Haflong in Dima Hasao on Tuesday.
The home guard has been identified as Bitopan Bora, who was the prime accused in the case.
Police recovered one seal stamp in the name of Dima Hasao District Commandant of Home Guard along with four other stamps from the accused Bitopan's possession.
The accused confessed before the police to the crime during interrogation that home guard Ranjit Konwar of Diungmukh Police Station was also involved in providing spurious documents to the candidates.
As per reports, Bitopan hails from Nagaon district while Ranjit hails from Morigaon.
The incident came to notice of Dima Hasao District Commandant of Home Guard when the candidates came to join with fake documents.
The Commandant without any delay informed it to the Haflong Police.
According to the accused, they carried out the illegal activities from Haflong's Diyungmukh and the stamps were made in Hojai's Lanka.
The accused confessed that they took money from the youths.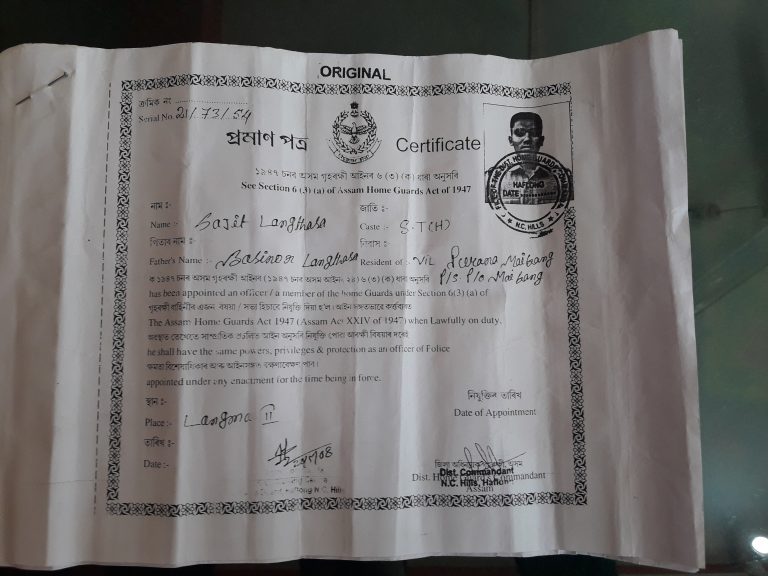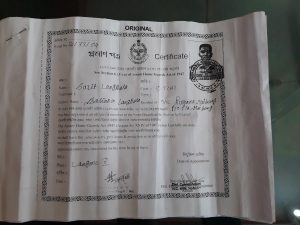 The Officer in-charge of Haflong Police Station Kuseshwar Bora said, "There may be a big gang behind the activities. We will reveal it soon."
Haflong Police also arrested ten youths from Diungbra and Diungmukh along with two from Karbi Anglong's Hawaipur in the matter who came to join their job with fake documents.
As per reports, Joykumar Johori, Mahajit Kamprai and Sajit Langthasa gave Rs 50000 to Ranjit Konwar for job, who mortgaged their land for money.
Mahajit said, "We did not know that it was a conspiracy. We are from poor families. We mortgaged our land for the money so that anyhow we get the jobs."