Guwahati Commissioner of Police, Pradip Saloi, on Friday assured the protesters of arranging a discussion between the agitating organisations and the government relating to Citizenship (Amendment) Bill, 2016. He also assured them to convey the decision to the leaders within a week. Later the protesters agreed to leave the spot.
Addressing the gathering, Saloi said, "I'll take initiative in holding discussion with the government on the matter and will inform you within next seven days."
Talking to media persons, Krishak Mukti Sangram Samiti (KMSS) advisor Akhil Gogoi said, "We do not have trust on the government functionaries though the commissioner of police assured us of taking initiative. We will wait for the outcome and will continue our protest if the decision goes against the interest of the indigenous people."
Gogoi announced to hold a 'Gana Satyagraha' programme at all the district headquarters across the state from November 17 to 27.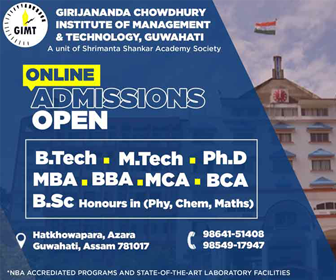 He also informed that around 50 activists from all supporting organisations would stage an indefinite hunger strike in New Delhi on November last.
Slamming the BJP-led government over the Citizenship (Amendment) Bill, 2016, Gogoi demanded either scrapping of the bill or chief minister's resignation or BJP's withdrawal from government.
Stating that KMSS and other supporting organisations would continue its agitation until the bill is scrapped, Gogoi said, "We won't allow the government to pass the bill. There is huge responsibility on every indigenous people of the state to protect the land, language and communities at any cost."
It may be mentioned that the activists of KMSS and other supporting organisations had started 'Sankalpa Sikha Yatra' on November 11 from Jonai, Diphu, Sadiya and Dhubri to take part in the 'Dispur Gherao' programme on Friday.
Assam chief minister had issued strict orders to the deputy commissioners and superintendent of polices of all districts to prevent any protest rally from entering Guwahati.