The Court of the Chief Judicial Magistrate (CJM), Kamrup (Metro), on Saturday granted bail to suspended Congress leader Anil Raja, in a defamation case filed against him by former Assam Minister and Congress leader Rakibul Hussain.
Earlier, Anil Raja, a former general secretary of Assam Pradesh Congress Committee (APCC), had failed to present in the court for hearing in the defamation case citing his ill health.
Raja had brought serious allegations against Rakibul Hussain earlier and claimed Hussain has possessed assets disproportionate to his earning.
Anil Raja arrived at the CJM court quite early on Saturday.
Raja had also questioned the educational qualification of Hussain claiming that the former minister had acquired a forged certification testifying his graduation.
Talking to media persons outside the court, Hussain said, "Anil Raja's advocate was unable to argue in the court as Raja has no evidence against the allegations brought against me."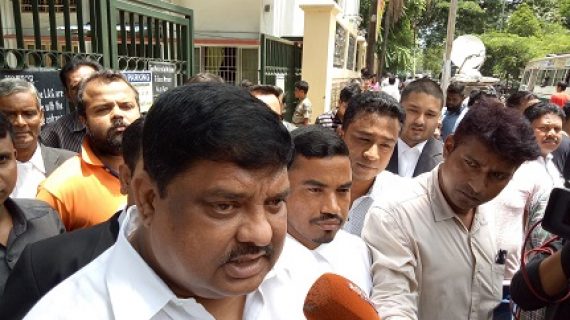 Hussain also said that Raja would probably seek more time as he had no proof to support the allegations.
"Earlier, he did not present in the court citing ill health. But today, he had no option but to present as he knew that if he remains absent today, he would be arrested in non-bailable sections," Hussain said.
Talking about Anil Raja's statement that he would stay away from public life, if the allegations against Rakibul Hussain are proved to be wrong, Hussain said, "Public life may be different for different people. For somebody it may be 420."
Though Anil Raja refused to talk to media in the matter at first, he later said, "It is a sub-judice matter. I cannot talk to the media."
Raja, while getting anger over Rakibul's comment on seeking time to prove allegations, said, "I did not seek any time. Even, there is no need. Rakibul Hussain sought time from court to provide the data about his property which is disproportionate to his income."