The railway authorities with the help of the Kokrajhar district administration in an eviction drive on Wednesday demolished 28 houses of those people who were taking shelter illegally on railway or government land without permission and illegally occupying the railway land in Tengapara area near the Kokrajhar Railway Station in Kokrajhar.
Talking to media persons, one of the railway officers said, "The railway lands have been illegally occupied by many people near the Kokrajhar Railway Station at Tengapara in Kokrajhar. As many as 28 illegal houses were demolished during the eviction drive carried out today (Wednesday)," adding, "We have urged the people, whose dwelling houses have been demolished in the eviction drive, not to rebuild huts on government land or railway land because such lands are government property and belong only to the government."
Meanwhile, the members of the victims' families claimed that they had been taking shelter in the area since long. A member of a victim family said, "We have been living in this area (Tengapara) near the Kokrajhar Railway Station for more than last 20 years."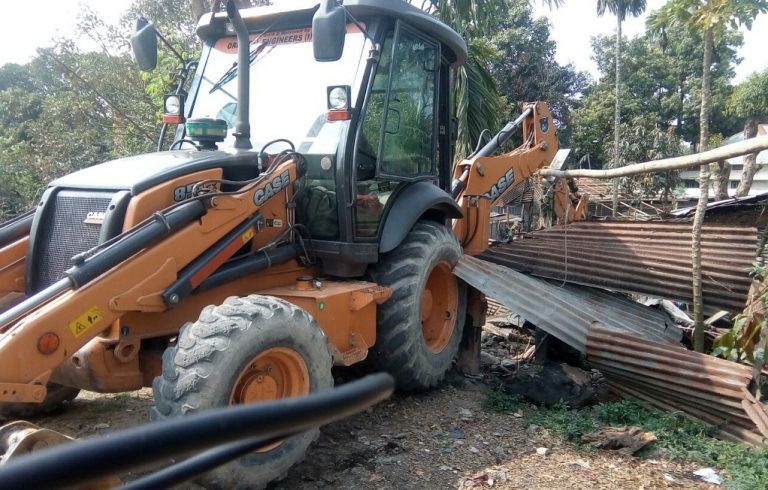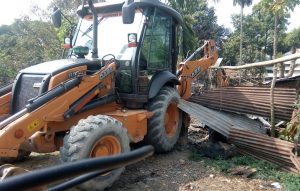 The victims' family members also alleged that they were not informed or served any eviction notice either by the railway authorities or the district administration and their houses were demolished rendering them homeless. "We do not have our own land and that is why we were taking shelter in this place. We have been earning our livelihoods by engaging ourselves in labour works and other small works in Kokrajhar town," the victims said.
However, Fakiragram Junction Railway official RP Gogoi said, a total of 38 families were served prior notices and asked to vacate the area. Earlier, 10 families were evicted, but as the other 28 families refused to abide by the order and vacate the area, Wednesday's eviction drive was carried out by the railway authorities with the help of the district administration.
Among those whose houses were demolished on Wednesday included Jayashree Das, Amritlal Narzary, Bimal Barman, Shanima Basumatary, Bhola Goala, Basanti Chouhan, Malati Barman Ray, Feubar Narzary, Manju Basumatary, Mangal Ray, Ranee Basumatary, Amar Narzary, Sabita Basumatary, Meena Rabi Das, Pramila Brahma, Minati Pandit, Dhananjay Narzary, Asha kanta Pandey, Ajay Tiwari, Ram Prasad Singh, Bhola Baita, Ranjan Ansari, Hameet Ansari, Jayanta Narzary, Buddha Narzary, Bideshi Ram, Sangrang Basumatary, Jwashi Brahma, Maila Narzary, Madhu Basumatary, Dhanjanti Brahma and the district office of Patanjali.