Assam Chief Minister Sarbananda Sonowal on Saturday said Dispur will extend all support in taking Rabha community forward.
Speaking at 34th session of the All Rabha Sahitya Sabha at Tangla, the Chief Minister said, "The Rabhas are one of the most colourful communities of Assam who are endowed with rich culture, heritage and tradition. They have enriched the cultural mosaic of Assam like many other communities of the State. The harmonious coexistence of all these communities is the source of our strength. We will extend all support in taking the Rabha community forward."
Sonowal further said that he would soon sit with the representatives of All Rabha Sahitya Sabha and other leading organizations of the community in the presence of CEM of Rabha Hasong Autonomous Council and elected representatives of the community to discuss about the problems plaguing the community and to make positive interventions.
"We fully understand and realize our responsibility towards the Rabha community. The Government has a lot to do for the Rabha people", Sonowal said.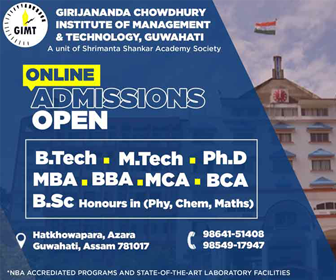 "The State Government has already opened 249 skill development centres and another 300 such centres would be opened soon in a bid to skill our youth and providing them better job opportunities," Sonowal said adding the State Government has signed an MoU with the Government of Singapore to work in the field of skill development and soon a world class skill development centre would be set up at Darrang district.
The Chief Minister also made a fervent call to the people to keep close watch over the functioning of the government.  "This is your government. You have voted us to power and you have every right to guide and show us our mistakes. Our Government is committed to provide security to the indigenous people and to improve their economic condition," he said.
Reiterating state government commitment to provide good governance to the people, the Chief Minister said that he has spearheaded the fight against corruption to ensure that the people get full benefit of the welfare schemes.
"We are resolutely marching ahead in our fight against corruption. We will clean the system from Dispur to Gaon Panchyat. You will have to join hands with us", Sonowal exhorted.