Two commonalities in CJI Ranjan Gogoi's narration of sequence of events and the dismissed junior assistant woman employee's sexual harassment allegations are the date of alleged incident October 11 – and the venue which is the CJI's official residence.
The "dismissed" Supreme Court official was a junior assistant and was posted at Justice Ranjan Gogoi's residence home since August 27, 2018.
Assam-born Ranjan Gogoi took on the mantle of Chief Justice of India (CJI) on October 3 last. The junior court assistant alleged that Ranjan Gogoi made "sexual advances" towards her on October 11, 2018.
On April 19, 2019, she wrote a letter in the form of an affidavit to all Supreme Court judges narrating her ordeal and seeking a special inquiry committee comprising senior retired SC judges.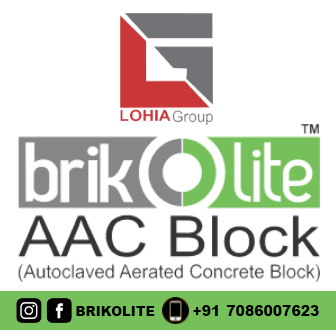 Reports stated that the CJI's secretariat at his residence wrote to the secretary general of the SC on October 12 last accusing the court official of sending unsolicited personal messages to the CJI saying that she be sent back to SC from Gogoi's residence office.
Ten days later, she was moved back to the Supreme Court's Centre for Research and Planning temporarily and then placed in the administration (purchase) department.
Also Read: Police seek cancellation of bail of woman in CJI Ranjan Gogoi case 
It is reported that the junior court assistant refused to join the new assignment and took the help of the employees' union in furthering her protest.
A departmental inquiry was initiated against her following which she was dismissed from service on December 21, 2018.
The woman stated in her affidavit: "I have been victimised for resisting and refusing unwanted sexual advances of the CJI and my entire family has also been victimised and harassed due to that."
Her husband and brother-in-law, both working as constables in Delhi Police, were suspended in December last year. Her husband's younger brother, she said, was also dismissed from his temporary appointment in the Supreme Court in a Group D cadre.
They CJI's office has put it on record that even her husband, a suspended Delhi Police constable, had started messaging after October 11 seeking revocation of his suspension.
The Supreme Court has cited five criminal cases against her and her family members, two each relating to 2011 and 2012 incidents, one relating to 2019 where she was accused of cheating a person of Rs 50,000 in the promise of landing him a job in Supreme Court.
She was in custody for two days and police has moved a plea for cancellation of her bail in Patiala House court.
The SC secretary general said, "She worked as part of the home office of the CJI only for a short period and given the nature of her duties, she had no occasion to interact with the CJI… Throughout her employment in the SC, whether during her posting at home office of the CJI, or even after she was transferred from the home office of the CJI, or at the time her service was terminated, or even thereafter, there was no complaints made by her of the nature now being alleged. It is not only mischievous but a complete afterthought of her to make these false allegations."
"It appears that these false allegations (against CJI) are being made as pressure tactics to somehow come out of the various proceedings which have been initiated in law against her and her family members for their alleged wrong doings. It is also very possible that there are mischievous forces behind all this, with an intention to malign the institution," he said.