Bangladesh intelligence has warned India of the presence of a module of the extremist Jamaatul Mujahideen Bangladesh or JMB in Assam's Dhubri-Barpeta region.
One of JMB's top commander Salahuddin Salehin is camping in this area with about fifteen extremists, said  top Bangladesh intelligence official.
He said Indian intelligence has been informed . " We don't have their exact location and they could well be moving . But their calls to other JMB leaders back in Bangladesh have been traced to this area in western Assam," the official told Northeast Now but on condition of anonymity.
He said this JMB module consisted of JMB activists who have been hiding in India for a while.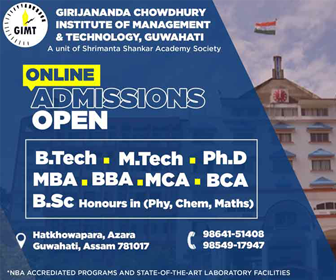 They were mostly hiding in Southern India and West Bengal but have moved to Assam after recent raids in these states have led to the arrest of some JMB activists including their top explosive expert Jahidul Islam alias Boma Mizan. Mizan was arrested from Bangalore
The intelligence official said this module hiding in Assam could well enter Bangladesh before the 30 Dec parliament  elections for perpetrating violence.
Salehin and Mizan  has been mostly hiding in India since they fled Bangladesh after fleeing from a jail van taking them to court in Teishal in Mymensingh in 2013.
JMB activists have been under intense pressure in Bangladesh since a nationwide crackdown against the outfit after a terror attack  on a Dhaka eatery two years ago left many foreigners a d locals dead.