The Centre on Saturday signed another Karbi Accord in Delhi with several militant organisations in presence of Assam chief minister Himanta Biswa Sarma, Union minister Sarbananda Sonowal and Karbi Anglong Autonomous Council CEM Tuliram Ronghang.
The central government said it will fulfil all the conditions laid out in the Memorandum of Settlement (MoS) signed on Saturday within the designated time-frame, paving the way for long-lasting peace and development in Karbi Anglong region.
Also read: Assam: Centre set to sign MoS with Karbi militants today
Union Home Minister Amit Shah said the Assam government would spend around Rs 1000 crore for the development of Karbi region in 5 years.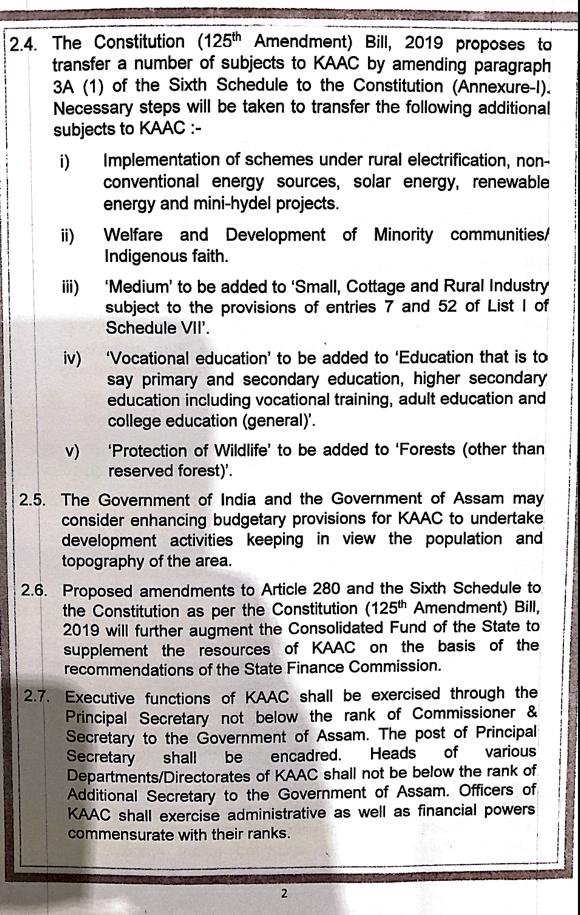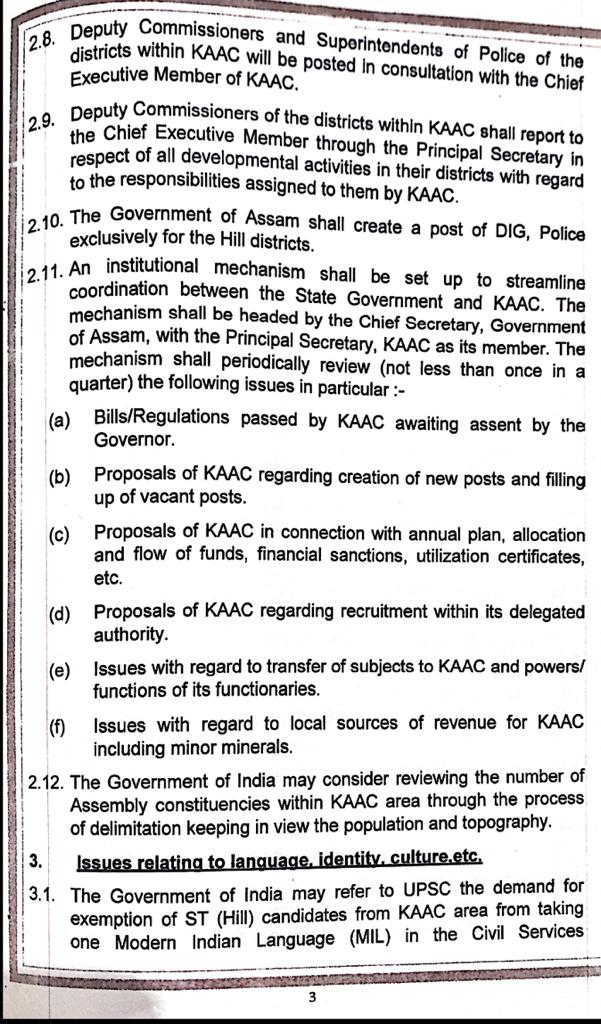 The list of representatives of Karbi armed groups, who signed the MoS, were Pradip Terang, chairman, Karbi Longri North Cachar Hills Liberation Front (KLNLF); Kongkat Teron, vice-chairman, People's Democratic Council of Karbi Longri (PDCK); Wellesley Terang, chairman, United People's Liberation Army (UPLA).
The other representatives were Mensing Kramsa, chairman, Karbi People's Liberation Tigers (KPLT); Sam Sing Tisso, chairman, Karbi People's Liberation Tigers (KPLT), ceasefire; Run Rongpi, chairman, Karbi People's Liberation Tigers (KPLT-R).
The other signatories were Assam chief secretary Jishnu Barua, additional chief secretary (Northeast), Ministry of Home Affairs; Assam chief minister Himanta Biswa Sarma and KAAC CEM Tuliram Ronghang.
"The negotiations have led to the signing of this Memorandum of Settlement which will ensure greater devolution of autonomy to the Karbi Anglong Autonomous Council; protection of identity, language, culture, etc. of Karbi people; rehabilitation of cadres of the armed groups; and focussed development of the Council area, without affecting the territorial and administrative integrity of Assam," the MoS reads.
"The signatory armed groups have agreed to abjure violence and join the peaceful democratic process as established by law of the land," the preamble of the MoS says.
"The Government of India and the Government of Assam will take necessary steps to reserve 34 seats for STs and 10 seats under Open category for all communities, out of 44 elected seats in KAAC," it says.
Army, Paramilitary Forces and Police shall organise special recruitment rallies to recruit Karbi youth, according to the provision of the MoS.
Pre-recruitment training exercises will be organized by the agencies to facilitate the process.
The Agreement was signed in New Delhi in the presence of Union Home Minister Amit Shah.
"Signing of this tripartite Agreement marks the end of decades-old crisis and ensures territorial integrity of Assam. I thank all stakeholders, especially Karbi ethnic groups, for having come together to ensure this momentous decision. I am happy & grateful to all," Assam chief minister Himanta Biswa Sarma tweeted.
"Today Assam has made a giant leap forward. Grateful to Adarniya PM Sri @narendramodi for your blessings which has paved the way for signing of the historic Karbi Anglong Agreement today," he added.
Chief minister Sarma announced that the Centre may allocate Rs 500 cr (Rs 100 cr per annum) for the development of infrastructure in KAAC area and additionally, the Assam government will contribute Rs 500 cr for the development of the area.
"All signatory armed groups shall abjure the path of violence, surrender their weapons and disband their organisations within one month of signing of the Agreement. All camps occupied by these groups shall be vacated forthwith," Sarma informed.
Sarma also announced that the Assam government will provide financial compensation of Rs 5 lakh to each of the next of kin of persons who lost their lives in agitations related to autonomous state demand and have not yet been compensated in any manner.