The Union Cabinet has approved the continuation of the existing Non Lapsable Central Pool of Resources (NLCPR) scheme in Northeast with funding pattern of 90:10 till March, 2020 with an outlay of Rs.5300.00 crore. It would enable completion of ongoing projects.
The Union Cabinet chaired by Prime Minister Narendra Modi  on Friday  also approved the introduction of new Central Sector Scheme of "North East Special Infrastructure Development Scheme" (NESIDS) from 2017-18 with 100 percent funding from the Central Government to fill up the gaps in creation of infrastructure in specified sectors till March, 2020.
Giving his reaction over cabinet decision, DoNER Minister Dr Jitendra Singh said the decision will result in a huge relief to the exchequer of the State Government and will also put an end to the frequent requests received from the State Governments about lack of funds for them to contribute their share.
The new NESIDS scheme will broadly cover creation of infrastructure including physical infrastructure relating to water supply, power, connectivity and specially the projects promoting tourism; infrastructure of social sectors of education and health.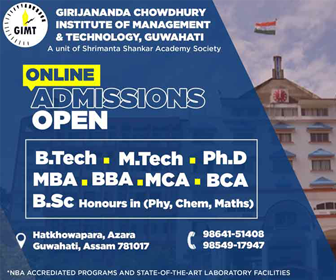 A government communiqué said the assets to be created under the new scheme of NESIDS will not only strengthen health care and education facilities in the region but will also encourage tourism thereby the employment opportunities for local youth. "The scheme will act as a catalyst in overall development of the region in the years to come," it said.
Meanwhile, The Cabinet Committee on Economic Affairs chaired by the Prime Minister Narendra Modi has approved Capital Investment Subsidy amounting to Rs.264.67 crore to four industrial units located in North Eastern Region including Sikkim.
The approval was given under Central Capital Investment Subsidy Scheme (CCISS), 2007 of North East Industrial Investment and Promotion Policy (NEIIPP), 2007.
The CCEA has also revised financial powers for approval of capital investment subsidy claims upto Rs.500 crore which will be now approved by the Minister of Commerce & Industry. This will facilitate expeditious settlement of claims.
The grant of subsidy to the industrial units will not only provide incentives to the operational units but also boost confidence of existing investors as well as potential investors in the states of NER.
The Government of India has been implementing this Scheme to promote industrialization in North Eastern region.