The Bwisagu-Bardwi Shikhla Festival, being organised under the aegis of the Bodoland Territorial Council (BTC), began on Saturday at the Secretariat Field, Bodofa Nwgwr in Kokrajhar with a two-day colourful programme.
BTC Executive Member Doneswar Goyary inaugurated the festival followed by Bwisagu and Bihu dance competition.
Rajya Sabha MP Biswajit Daimary, BTC Executive Members Rajib Kumar Brahma, Lwmsrao Daimary and Kokrajhar Superintendent of Police Rajen Singh and other dignitaries were present at the inaugural function.
While delivering his speech on the occasion, Doneswar Goyary said, "The BTC is organising the Bwisagu- Bardwi Shikhla Festival for the first time with an aim of fostering, strengthening and creating mutual understanding between each other in the area."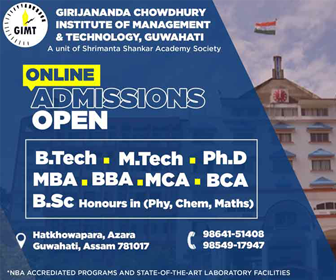 Cultural groups of various communities from Assam and other Northeastern States and other Autonomous Councils like Karbi Anglong and Dima Hasao will take part in the programme.
On Sunday, Bodo Sahitya Sabha President Taren Boro will inaugurate the cultural programme.
Asom Sahitya Sabha President Dr Paramananda Rajbongshi and All Assam Students' Union (AASU) Advisor Dr Samujjal Kr Bhattacharjya will attend the programme as the Chief Guest and Appointed Speaker respectively.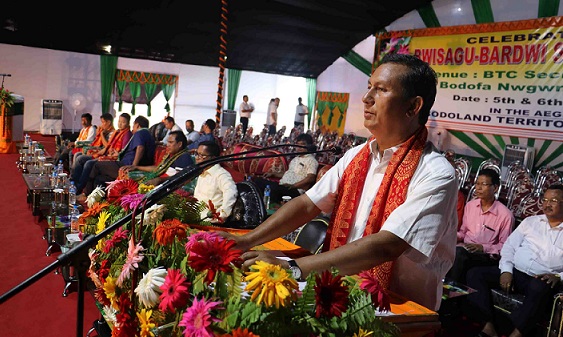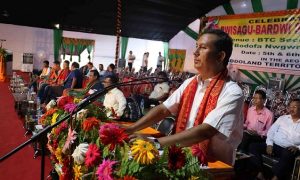 Goyary called upon all people of the State irrespective of religion, caste or creed to witness the spring festival.
Meanwhile, Bwisagu and Bihu dance competitions were also organized in the Bardwi Shikhla Festival at the block level.
In the Bwisagu dance competition, the 1st prize was won by Dotma Block's Nala Narzary Bwisagu group while the 2nd prize was won by Salakati Block's Mousumi Bwisagu group and the 3rd prize was won by Salakati Block's Alari group.
In the Bihu dance competition, the first prize went to Baokhungri Block's Rongmon Anchalik Bihu group.