At a time when the entire State was celebrating 'Goru Bihu' where cows are washed in rivers and ponds on the last date of Chot month or the day of Sankranti, the first day of Rongali Bihu, a boy drowned in river Dongerpar at Saudhorvitha in Baksa district on Saturday.
The deceased has been identified as Rakesh Talukdar.
Rakesh is a 14-year-old son of Ghanasyam Talukdar. He was a student of Class IX and was studying at Sankardev Sishu Niketan, Saudhorvitha in Baska district.
During Goru Bihu, cattle are brought to a water source like a pond or a river. The cattle are washed with a combination of symbolic herbs like maah-halodhi (black gram and turmeric paste), whipped dighloti (a plant with long leaf), makhioti (a plant with flower like soft plastic butter-fly) and pieces of lau (bottle gourd) and bengena (brinjal).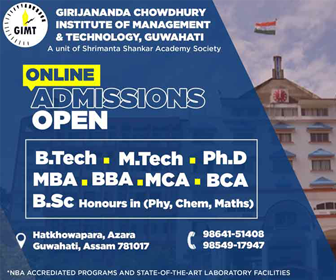 The incident took place when Rakesh went to wash their cows in river Dongerpar and accidentally he drowned in the river while he was searching for garland for his cows.
He was fished out of the river by locals of the area and they immediately took him to a nearby hospital where the doctor declared him brought dead.
A pall of gloom has descended in the entire area after the death of the boy.
Later, the body of victim has been sent to Mushalpur under Baska district for post-mortem.