A police inspector attached to Boko Police station was arrested on Monday for accepting a bribe of Rs 20,000 from a youth for not arresting him in connection with a case.
The police inspector, who is the officer in charge of Boko police station, has been identified as Hriday Kalita.
He was caught red handed by the sleuths of Vigilance and Anti-Corruption cell of the Assam Police while accepting a bribe of Rs 20,000 from a youth from Suniapara area in Boko.
Sources said Kalita demanded Rs 3.5 lakh from the youth and he already paid RS 5,000 to the police officer.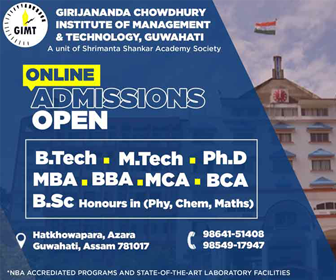 Earlier in May this year, the vigilance and anti-corruption bureau of Assam police arrested then Boko Police station officer-in-charge Biman Roy in connection with a bribery case.
He was arrested on basis of confession made by sub-inspector Bokul Chetia, who was allegedly caught red-handed on April 25 while accepting a bribe of Rs 10,000 from a truck owner for releasing his vehicle, which had met with an accident.
During interrogation, Chetia claimed that he had demanded the bribe at the behest of Roy.