A dawn-to-dusk shutdown by nine organizations protesting non-inclusion of Morigaon legislator Rama Kanta Dewri in the expanded Assam ministry hit normal life in the district and its surrounding areas.
Shops and business establishments downed shutters and vehicles remained off the roads. The bandh was total in seven tribal blocks of Morigaon district and hit normal life in adjoining Nagaon and Kamrup (Metro) districts. Sporadic incidents of violence were reported from Jonbil and Kumoi areas of the district. Angry protestors pelted stones and damaged vehicles. Police arrested one person from Morigaon for his alleged involvement in bandh related violence.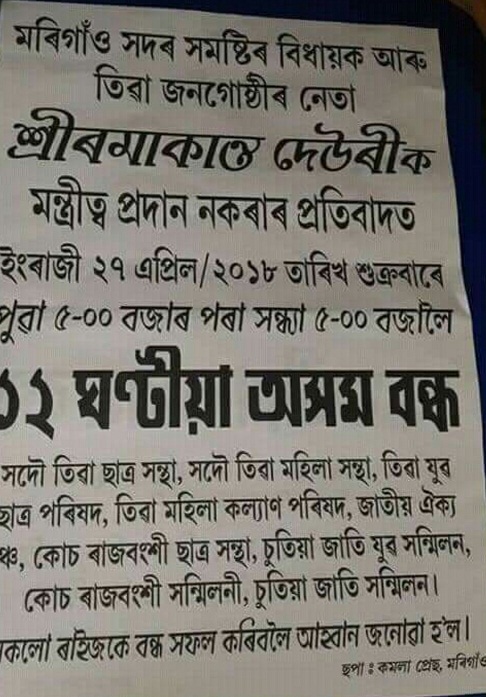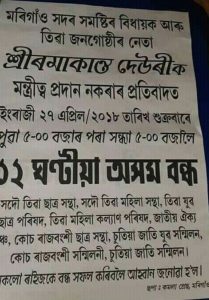 In some areas bandh supporters tried to set vehicles on fire, assaulted drivers and stopped vehicular movement.
The bandh was called by Tiwa National Solidarity Forum an umbrella organization of the All Tiwa Students' Union, All Tiwa Mahita Union, Tiwa Yuva-Chatra Parishad, Tiwa Mahila Kalyan Parishad, Jatiya Aikya Mancha, Koch-Rajbongshi Students' Union, Chutia Jati Yuva Sanmilan, Koch-Rajbongshi Sanmilani and Chutia Jati Sanmilan protesting BJP legislator from Morigaon Rama Kanta Dewri's non-inclusion in the ministry expansion on Thursday.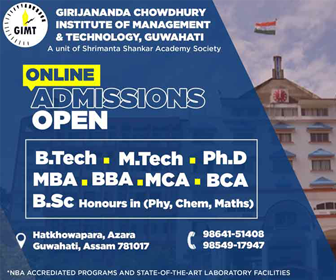 Dewri expressed his resentment over non-inclusion in the ministry and said since independence Morigaon has got no minister.
On Thursday, a total of seven MLAs – five BJP MLAs, one MLA each from coalition partners Asom Gana Parishad (AGP) and the Bodoland People's Front (BPF) – took oath as ministers.