Expressing anguish over some objectionable contents against the Bodo community in their books, the United Tribal Organization, Assam (UTOA) lodged FIR against noted writers Sanjay Hazarika and Romila Thapar at Kokrajhar Police Station recently.
Addressing a press conference at Kokrajhar Press Club, UTOA president Markush Basumatary said, "We have been compelled to lodge FIR against the two writers for objectionable contents against the Bodo community in their books."
Basumatary said,  "The indigenous Bodo community has been deeply hurt by the use of specific phrases like 'the Bodo use of explosive…..', 'Blood spattered Bodo council' and 'Bodo militants…..' in 187, 185 and 187 pages respectively in the book titled 'Strangers no more: New narratives from India's Northeast' by Sanjay Hazarika in the chapter 'Fear in a handful of dust' where he also involved Pramila Rani Brahma, a Bodo woman politician, who is now a Cabinet Minister in page No 187 accusing her of indirectly instigating violence. Hazarika made such remarks without any authentication."
Basumatary also said, "A renowned historian Romila Thapar has also made an inaccurate statement in her book titled 'Ancient Indian Social History: Some interpretations' in page No 378."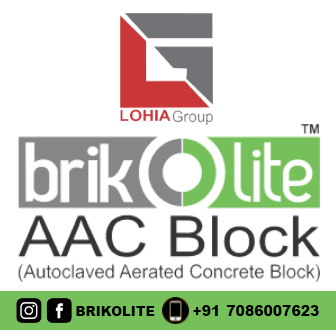 The objectionable contents in her book, as per the UTOA, are: "Few in India pause to count the number of militant groups, that are terrorizing areas of the sub-continent and are not concerned with matters of Islam … The Bodo, the ULFA, a variety of groups in the north-east some of whom go back fifty years."
"The inaccuracy in this sentence is that she has categorized the Bodo community as a militant group," said Basumatary.
He said, "Use of generalised terms instead of mentioning or addressing a particular militant group amounts to political incorrectness and ignorance which in a way generates hatred, ill feelings and enmity towards the whole Bodo community. Such misrepresentation of a whole community is unacceptable as it has the potential of stereotyping a community as a criminal or a militant in nature."
The UTOA leader also said, "We do not want readers to have misconception about the Bodo community as militants through use of such generalized insensitive words.".
He also said writer Sanjoy Hazarika is from Assam and is quite familiar with the tribes or communities of the State and "he should have never used such words as "Bodo use of explosive" or "Bodo militants" or "Blood spattered Bodo council".
"We find such labeling against the Bodo community is intentional, insulting, hurting and malicious," he said adding that the organization has been compelled to file case against them to take necessary action on Sanjay Hazarika and Romila Thapar for allegedly spreading ill-will against the Bodo community.
The case has been lodged under sections 3 (1) (p), (r) and (u) of the Scheduled Castes and the Scheduled Tribe (Prevention of Atrocities) Act, 1989 or any other relevant penal provision.
In reply to a question, on the reason of delay in lodging the FIR, Basumatary said they had given enough time to Sanjoy Hazarika and Romila Thapar to clarify about their stand regarding the use of those words in their boosk.
"But till now, Sanjoy Hazarika has neither taken personal initiative for a face-to-face discussion nor has issued any clarification through email or any other communication."
It may be mentioned that the students of Bodoland University had already staged protest demonstration twice in the varsity premises demanding removal of objectionable words against the Bodo community.