Two foreign wildlife activists of Nature & Wildlife Association (NWA) had to leave Udalguri following the exposure of their fake activities in Nagaon and Karbi Anglong districts last year.
The German national Andy Merk and French national Noni Montrieul aka Lailani Fouad, had arrived at Paneri IB where they were given a warm welcome by the Forest Department and local people.
Both came to work for mitigation of HEC (Human-Elephant Conflict) in Udalguri. They also attended an official awareness meeting at Nonai Forest Range Office on November 12.
The wildlife activists had earlier worked in Nagaon and Karbi Anglong districts last year for a month in association with Green Guard, an international-level nature and wildlife group.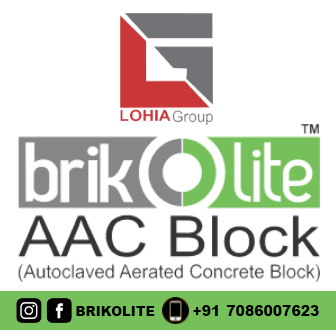 After being aware of their presence in Udalguri, Green Guard issued a statement on November 14 this year saying that NWA had been a partner of Green Guard last year in a project called 'Lights For Life, Food To Live' at Chapanala in Nagaon and in villages bordering Karbi Anglong hills.
Both the foreigners made various claims about their expertise and works in Thailand. The statement also said that the duo had spent three weeks in Nagaon. But to their disappointment, the lights and camera traps provided by them were cheap junk which actually eroded Green Guards credibility with the communities as the gadgets had stopped working within a few days.
According to Raj Phukan, CEO of Green Guard and a noted wildlife activist of Assam, when he and another wildlife activist of Nagaon, Dulu Bora visited Thailand last year, they were shocked to find that the NWA had no role in Thailand and it was a two-people organization.
Both Andy and Noni of NWA used to have photo sessions with Thai Forest rangers and posted Forest Department activities as NWA work in the Facebook. Raj Phukan also said, "The Thailand visit confirmed my suspicion about their lack of field experience.
Their primary interest is in video documentation and fund-raising. NWA has only two persons with no experience on mitigation of Human Elephant Conflict in Assam (HEC). All their claims about elephant ID were false.
Their modus operandi is to strike up friendship with local NGOs, give some small equipment like lights and post these as NWA work and raise funds abroad while taking all credit, leaving local NGOs in the lurch.
Dr Abhijit Rabha, PCCF, Karbi Anglong also confirmed the allegation against the NWA. Accordingly, the Forest Department of Udalguri ousted Andy Merk and Noni Montrieul alias Lailani Fouad from Paneri Forest IB.
Statement from Andy Merk and Lailani Fouad (Nani) 
There was no eviction and the whole article is based on false accusations by  RiturajPhukan, secretary general of Green Guard Nature Organization with the malicious intention to cause damage to NWA, Andy Merk and Lailani Fouad and to severely disrupt NWA's work with HEC affected communities in Udalguri and elsewhere.
Considering the scale of Human Elephant Conflict in Udalguri, the consequences of this article could lead to unnecessary casualties for both humans and elephants. NWA has therefore initiated civil and criminal legal action against the author Jayanta K. Dasand Phukan in a number of countries, including India.
NWA a small NGO entirely specialized in HEC mitigation is committed to continue to work with the aim to reduce Human Elephant Conflict in Udalguri both in the long and short term, as the people in the area urgently need any possible help.